It is a well-stated fact that every successful business today has institutionalised an app by some means. Whatever you think about this but having an app greatly enhances your business. There has been a rapid rise in popularity of app creation. Although either some of the applications are directly the reason for making money or it just helps you sell more. So today, lets talk about on how do apps make money by analysing all the possible app monetization methods.
It is important to understand how all this came into being. App market has almost taken over the conventional market. This doesn't mean that you won't find shops in your vicinity. Although having an app definitely makes it easy for the customer to reach you or vice-versa. Including an app in your business helps you get discovered easily by your target audience and makes you a credible & easy source for any type of trade. Therefore, if you wish to know How does free Apps make money in 2020 then read our article down.
Popular Revenue Model for Mobile Apps
Selling Apps
It is one of the most obvious ways how do apps make money. Although, it is important to understand that it is not a highly successful model in today's date. The reason is pretty simple. Most of the apps that are available in the app market on today's date are free. Therefore one can not expect to sell their application from scratch.
There are two ways how it can be implemented properly. First would be to introduce a lite version. This version will portray some of the basic features of your app. And to avail all the features, the user has to pay.
Another way of selling your app would be to introduce a trial. This is another very effective way applications are sold. Once a user gets hooked to your services and understands how effective your app is then he/she actually might use your app in longevity.
Considering that we have platforms like Youtube, if you have an app that caters to a very specific audience then one can make demonstration videos. These videos can be uploaded on services like Youtube which can directly speak to your target audience. It also ensures that your application works the way it advocates. From there you can provide a direct link to your application. The methodology can also be applied with a blogpost. Although, doing this would require you to hire a team for digital marketers. It is a great app revenue model.
App Advertising
It is one of the most common and effective ways of generating revenue using your application. In fact, this is the most common method of how does free apps make money. These advertisements will be shown to your user while he/she will be using the application. It is only ideal if you wish to keep all your services free forever.
This works in three steps. Firstly, you need an ad network, second, you select an ad format. And lastly, select a pricing model. Most of these advertisements are sponsored banners by Social Media or auto-generated videos. The reason why it became a popular revenue model is because most of the users are not willing to pay.
Having advertisements does mean that it affects the overall experience of your application. Although, it is a small price to pay to sustain your app. In fact, most of the users are influenced by watching advertisements. Therefore, it is a great way of telling about the services. This is why multiple companies pay you to put up advertisements on your app. Also, the higher the number of users you have the more likely it will it be for you to make money.
The types of advertisements that are shown on an application can be divided into the following categories.
Native Ads: These types of ads generally blend really well with your overall page. Suppose the application that you have created is related to cooking. Therefore, a native advertisement will be talking about food or cooking in general.
Banner Ads: We may not know but all of us have witnessed these ads. These ads generally can appear at the top or bottom of your application. These are clickables and the most common way to witness them is by watching a youtube video. The ads that appear at the bottom while the content of the video is still running. These are also very commonly used in applications.
Interstitial Ads: These are the types of ads that are shown full-screen to you. They will appear whenever you are transitioning from one page to another. Interstitial Ads can be commonly seen between different levels in a game.
Video Ads: They generally have a very strong click-through rate. They are made engaging so that the user sees them. Generally, these ads play for a while before you can skip them.
Offer-Wall Ads: These are probably better than the previous one in terms of click-through rate. Have you ever witnessed that in return of watching a video or ad you get in-game goodies. Well, those are offer-wall ads. They are quite successful considering that the user gets something in return.
Now in order to better understand it, let's just discuss the types of pricing models one can use.
Cost Per Mille(CPM): In this type of advertising, you only get money for showing ads per 1000 times. For every 1000 times, the advertisement is displayed in your application, there is a certain amount of revenue you generate. Revenue using it is quite collateral considering the advertisement only needs to be shown.
Cost Per Click: The only downside to this is that you give free views as a publisher. In this type of model, the advertiser only pays if the user clicks on the ad. Therefore, this is the best model for any advertiser.
Cost Per Action: In this type of advertisement, the advertiser only pays if a specified action is taken against the advertisement. It could be installation, registration, or anything whatsoever. It is a highly productive way for advertisers although on the contrary generates much lower revenue in many cases for the publisher.
Email Marketing
It is an old strategy that is often used in Digital Marketing. Although, it is only effective if you use it in collaboration with some other strategies. A lot of app publishers take the email address of the user during sign-in. The database of these prospective email addresses are sold and are of value to many other people. Other than that suppose if you have an application: it can be paid or might use some other revenue model. All you have to do is create an engaging email about your application. Purchase the list of email addresses that is sold online and spread words about your app.
App Subscriptions
Some of the applications that are provided use the model of subscription. It is another great way how do apps make money. In this you are not selling a product but providing a service. The service will continue to the point of the user's subscription. The subscription to these services can be of limited tenure. It could be for a day, Week, month, year, or any combination that the publisher might feel adequate. A lot of very big streaming services and Video on Demand are taking advantage of this. Some of the names that you might be aware of are Netflix, Amazon Prime, Youtube Music, Spotify etc. The subscription market has literally gone up and this is one sure-shot way of generating money. Although, it depends on how good your app is. For instance, Netflix offers a monthly subscription. This means that it will keep on asking you for money on a monthly basis to continue. Although, they update a whole of quality content making it one of the biggest Video on Demand services.
App Sponsorship
Getting sponsorship is another way of making money using an app. All you have to keep in mind is to get someone who has a similar target audience. By this one can find a company to support you in times of need. The sponsors can keep your application running and in return for it, you can advertise their app to your app users. This is a symbiotic way of sustenance. In sponsorship one can either agree to split the revenue. Or maybe a monthly fee as a subscription for advertising them. The only problem with this is that the sponsors are a little hard to find. But other than that it is a great way to know how does free apps make money.

In-App Purchases
It is the most prominent answer to how does free apps make money. Although, I must tell you that currently, it is one of the best ways to monetise your app. There are so many applications who are milking the situation. It basically involves selling in-app artefacts, features, or any service in return for money. PUBG is a great example of it. While there are so many companies, PUBG is actually the epitome of this idea right now. Millions of people are on the platform and in order to get the new in-game gear they make the purchases. In fact, some of the companies have made millions in a single day using this monetisation technique. The in-game products can be divided into three types:
Consumable: These types of items are perishable and will be used up over time. The best example of this would be in-game money. For instance coins, points, or in-game money.
Non-Consumable: This type of product can be used again and again. It basically will not expire overtime. The best examples for this would be Costumes, Gears, accessories etc.
Subscription Based: These are the kind of features or content that one can unlock for a certain amount of time. It could also be a non-consumable type that is provided for a limited amount of time. In fact, some games do provide a package of goodies bundled together for a certain amount of money.
This has come out to be the number one way of making money using your app. It works because the user is already using your application. And generally, it's about creating more rapport in the community. Some of this is more like buying clothes or unlocking new levels in the game that the user is playing.
App Freemium Upsell
This one is quite identical to in-app purchase model. In fact, so much so that it is often hard to distinguish sometimes. In this type of model, the user provides a limited amount of free content or features to the user. Although in order to get all the features, the user needs to pay.
For instance, I personally am a fan of Adobe Lightroom. For me, it is one of the best apps I have seen for color correction on mobile. It is another effective way of monetising your free app and how does free apps make money. But the application also features a composition fix. Therefore in order to achieve it, I need to pay a certain amount of money. This monetisation technique can also be used with lite and full versions.
Another application that I like was Camera-FV. Well, it offered a lite version of the photo capturing app giving DSLR like control over your image. But with the full version, there were a plethora of options that can radically improve your photography. So the lite version would be provided to the user for free but in order to use the full version, one needs to pay.

Making Physical Purchases & Selling Merchandise using Apps
Well, over the years there have been so many online shopping apps. Some of these applications are billion-dollar companies. They are more like a shop just online which will sell multiple things to the users. They also provide the convenience of home delivery. These apps are meant to be provided free and aren't supposed to be monetised.
Amazon is one of the biggest names that use this type of revenue model to make money. And, well they sell almost everything be it clothing, electronics, musical instruments, electrical appliances, and much more. In fact, there are grocery stores that are setup online. Talking about merchandise, well, there are multiple shops online. For instance, if you are a Marvel Comics fan, Star Wars Fan, or be it any video game. The actual publishers behind all of this are selling exclusive merchandise online.

Selling Data
A lot of people are into selling data. We have previously discussed it a bit in email marketing. It is also not something that is very ethical. Although most of the time the data is being collected with the consent of the user. But on the other hand, we know how no one cares about the prompt and gives all the permissions without reading the agreement.
Well diving into the topic then I must tell you that is one of the more effective ways of earning money. A lot of companies provide free apps in exchange for personal information such as emails, social media accounts, and even preferences in things. There are so many app researchers who are willing to pay decent money in return for the data.
The data in this scenario is sold majorly in two ways. First is by selling the pattern of a user behaviour of a particular age group or community. Second would be to sell it in raw form. This data is then collated with marketing strategies. It helps them to decide the target audience. In fact, the data plays a major role in email marketing also.
Crowdfunding Apps
Well, if one wants then they can create a crowdfunding application. See there are loads of applications that are being made on a daily basis. Although, the one thing that is common between many entrepreneurs is that most of them do not have enough money to start from scratch. Therefore, they ask for crowdfunding or maybe even angel investors. Therefore, if your platform cracks a deal for some venture then your app can take a small incentive from it. It is a common practice and is being done by many crowdfunding companies.
Affiliate Income & Referral Marketing
The good thing about this is that you are not selling anything physically. All you are doing is referring people to the best stuff that is available on the internet. I previously used to work for a company which would post all the cheapest deals that are in the market. So every time you refer someone from your app to the desired page and make a sale, there is a certain percentage of incentive that you make from that product. It is a way of marketing things and has worked wonders for many people. If you are thinking of money this way then trust me it can turn out to be quite fruitful, if done correctly.

Tools and Services for App Revenue Models or App Monetisation
There are many ways of monetising your application. Likewise there are a decent number of tools available to make that more easy and lucrative for you. In fact, most of those strategies are implemented using a tool like discussed below. Therefore, in order to use some really decent tools that one can use, read below.
Google Admob
Google Admob is more than a decade old company. Found by Omar Hamoui, it is a great tool used for advertising on mobile devices. It provides advertising solutions for platforms like Android, iOS, WebOS, Flash Lite, Windows Phone, and mobile browsers. It is one of the world's largest mobile advertising platforms which has generated over 40 billion mobile banners.
Facebook Advertising
Currently, Facebook has over 1 billion people who are using the social media platform. This substantially increases the reach of your business. More than a monetisation tool, it is better to call it an advertising tool as the name suggests. Although, the more the reach, the more will be the money. This makes Facebook Advertising such a great tool. It makes the inclusion of new products in the market very easy. It does this by introducing it to the people who may be interested. It lets you create campaigns that will be shown to a certain amount of audience. And, frankly it is one really great way to expand.
Mobpartner
It is an affiliate marketing network that helps sell the unsold traffic. The application is currently operating in 200 countries. The CPA model that the tools offer provide different actions such as CPS, CPL, and CPI. It is delivering a whole lot of global campaigns for multiple platforms. They provide extensive analysis of your overall campaign. The main aim of Mobpartner is to maximise your campaign's sale as much as possible. It can be deemed as an additional tool which makes sure that your campaign is attractive enough.
Adcolony
Well, video advertisement is quite a realistic way that is often used by many companies. Adcolony is one company that enables such services in your app making it earn money. They provide an engaging environment for the user to interact thus maximising the output in return. The advantage of getting this is that it provides such a seamless experience for the user that the advertisements in between organically fits in.
NativeX
NativeX is a popular name in its niche. The service is being used by multiple companies with names like Tencent, UC & Baidu, Bytedance etc. Based in San Francisco, the company was founded in 2000. It is another advertising agency that is being effectively used by a lot of western publishers.
Adworkmedia
They are the masters in a variety of ad campaigns. Their affiliate based campaigns provide a vast majority of features such as International email submits, surveys, downloads, trials, mobile CPIs, and much more that can help monetise your application better. It also offers a variety of other features that can help you as a user and get the best of experience one can have.
MailChimp
MailChimp is one of the most popular tools in the email marketing niche. This one allows you to create attractive emails. Helps you make all the necessary edits. But the best feature of the tool is that it allows you to send email to a large list of different people. And, also allow you to manage it as best as possible.
Mobile App Marketplace and Market Size Overview
A lot of people are only aware of two major App Markets i.e. Play Store and Apple App Store. Although, there are multiple app markets other than those. From Microsoft's very own Windows Store to Sony's Playstation Store, all of these stores are swarming of applications from different categories. Play Store and Apple App Store is just the tip of the edge. In reality, there are so many great app stores that can help you publish your app. Also, will help promote and make money because at the end of the day everything is a business.
The renaissance in the global spectrum came because of the Android Operating System. Although, that is something I believe in. But if we see then it was Android that put smartphones in the hand of commoners globally. This all happened because Android smartphones were cheaper and gave all the features at hand.
It was almost 4 years before Google Play Store that Android had its very own app store. Android Market dropped in 2008. The main desire of the app store was to provide a marketplace for Android apps obviously. Initially, the store provided paid apps to two major markets that were the UK and the USA. Later in the year 2010, it all expanded to different parts of the world. It was in the same and the consecutive year that Google launched its ebook and music services. Initially, the download for Google Play Store was provided in the Android App Store.
It was later that google decided to consolidate everything into one. Perhaps the decision was taken not to confuse the end-user. On the other end of the spectrum, there was Blackberry World which was being used by Blackberry. To some extent, it could be said that Blackberry was Apple back then for many premium users in many parts of the world. By the side, Apple was also setting up its foundation. The app store opened on July 10, 2008. It won't be an understatement to not keep Apple by the side for these innovations. It was the healthy rivalry between the two platforms despite having a totally different audience that transpired this amount of innovation.
Paid Vs Free Apps Market
First of all, please do not get confused with app markets like Playstore or App Store. Here, we will be talking about applications that are either paid or free. Also, we will discuss how both of them are lucrative in their own sense. And also, the market they serve in entirety. It is important to understand this in order to get a better understanding on how you should monetize your application. It is a major decision considering the majority of applications available are free. This is the case on both Android and iOS App Stores.
Paid Apps
Talking about generating revenue per download then it is obvious that paid apps make more. This is factual and no one can deny it. It is something that most companies do if they have a loyal follower base. Those kinds of applications generally belong to a specific sub-niche and there is no easy replacement to them. It happens only because of their specificity. Also, these apps cater to a certain demographic hence can be made paid for a better revenue model.
On the contrary, if you are looking forward to increasing the reach of your application to maximum people then making it paid won't be in your interest. There are so many apps these days that are actually being used by multiple small businesses. These businesses want to sell their product in the first place. This means that putting a price tag over their app won't be a smart idea.
Free Apps
Well, who doesn't like things for free. People are happy to take absolute garbage at home if it is offered to them for free. Although, the same would not be the case with apps. See, there are probably millions of apps on these popular app stores. This gives a larger opportunity for the creators of the application to make money without actually putting a price over it. There are probably more than one way to make money using your app. This is the main crux of this article and we will be discussing that.
Google Play Store vs Apple App Store
Taking the popularity of app markets into consideration, the two names that will come up are Play Store and Apple App Store. The reason why so many people know about them is because of the number of smartphones available globally from the two platforms. Also, the two platforms are owned by two specific companies, therefore, it is made sure that the manufacturer provides the app market to their product. It also works in favour of the Smartphone manufacturer. It is because these smartphones are purchased for the applications they provide. These applications make our day to day life easy. In fact most of the companies only develop apps for these two platforms only. It came out in a study but there were over 178 billion application downloads by the year 2017. This number is way higher than the entire population of earth. This number must have surely gone up and is bound to increase with the coming years.

Google Play Store
Google Play Store launched in the year 2012 on March 6. Before that the one credible source of Android Apps was Android Store. Google Play Store brought all the services that were catered to Android together. It offered services like Google Play Books, Google Play Games, Google Play Movies & TV and Google Play Music. Along with that the user also got all the apps developed for Android till date. Currently, Play Store has become the epitome of Android App Quality.
The number of applications on the app store went to its highest in the year 2017. Although in 2020, the store holds about 2.56 million applications for its users. Currently, the store is available in over 145 countries. There are numerous applications that are being downloaded from the app store on a daily basis. It is a hub for developers from all around the world to make money by creating apps.
Apple App Store
Apple App Store is an app distribution platform that has been specifically made for Apple Users. It offers applications that run on the iOS platform. iOS is basically a product Apple. Like other platforms, Apple App Store also allows anyone to upload any application that they have created. As per 2019, the platform had over 2.2 million applications. Initially, there weren't many apps on the store in comparison with the counterpart. Although, after much criticism the app store reinvented itself.
Unlike the Android Play Store, the Apple App store had a strict policy with the quality of the apps. Since, the users of Apple are considered premium, therefore, the mobile company tries to provide as many quality apps as possible. Just like the previous counterpart, the user on Apple can use various methods to make money using their app.
Other Third-Party Android and iOS App Stores
Well, a lot of people have this belief that there are only two markets for downloading apps. Although, other than them there are actually plenty. In fact, some of them are backed by some of the most prestigious companies. One can also make downloads off-market but it is definitely not the safest bet. Therefore, let's checkout some of the best app markets that one can use to publish their apps.
Samsung Galaxy Apps
The store is created specifically to cater to Samsung Users. It started in 2009. This is a service that is not available on every smartphone. In fact, this one is only exclusive to Samsung Devices, Samsung Gear, and some of the featured phones. It offers app services like Device Assistance, My Knox, Samsung Gallery, Samsung Health, Samsung Internet, S Calendar, Galaxy View Remote, and a lot more. Currently, it is serving in over 125 countries. This one offers applications for platforms like Android, Tizen, Windows Mobile, and Bada.
LG Content Store
It is nothing but a content store for LG Smart Devices. This store offers a variety of downloadable content that one can get for their LG devices. The content is available from multiple categories like Games, Education, Life, Entertainment etc. This one also acts as a portal for any LG user to troubleshoot their device. It can also be used for making an inquiry.
Huawei App Store
It is an official store by Huawei that lets you download content for your mobile device. It works on any smartphone. Although, you need to have the app store installed on your android smartphone. They offer you applications from different categories such as Communication, Photography, finance, video games etc. In order to download the app store, the user requires Android 4.2 or higher.
Sony Apps
Sony's very own app store can be such a great place if you are the owner of any Sony Device. One can have anything from the Sony Company. It can be a Smartphone, Playstation, Smart TV etc. The app store provides you with all the utilities one can download for their devices. Some of the applications that are provided on the app store are Sony Exclusive.
Amazon AppStore
Amazon AppStore is another store that is exclusive to the Android Platform. The store launched in the year 2011 on March 22. It was made available to almost 200 countries around the world. Amazon themselves has a range of Amazon Devices like Kindle, Alexa, Fire TV etc. For all of them, one can download content from the store. Also, it allows a whole lot of content for download to your smartphones.
Aptoide
Well, I can expect a lot of people not to know about this market place. Although I must tell you that it is used quite often by people then one can anticipate. It is somewhat an underground marketspace for people. It is not centralised like Google Play instead it is managed by the user itself. By 2017, the Aptoide app had been downloaded for over 6 billion times. It offers great downloadable content and can be a great free option for anyone to make money using their apps.
F-Droid
This one is a community maintained repository for Android Users. All the applications that are featured in this app store are free libre in nature. One can easily upload their application to the store without a fee. Also, it is very easy for the user to download an app or browse something that he/she might like. It doesn't have so many applications in comparison to the Google Play Store. Although, it is possible for you to get something useful if you wish to.
GetJar
GetJar was a famous service to download applications back then. I remember the time when I used to download java applications for my phone. Although, a lot of its previous users might think that it only offers apps for Java Phones. Well by 2015, the app store started to provide more apps for platforms such as Java ME, Blackberry, Symbian, Windows, and Android.
AC Market
AC Market is an ideal place for any Android user who is looking for modified, tweaked, hacked, and cracked games. It is one among the major stores for downloading mods for your games. It requires Android 4.2 or higher to operate. This can be a great place if you have been working on a mod. It offers you great features such as Security, Great Community, Easy To use, and support for more than 20+ languages.
SlideME
Looking for an alternative other than Google Play to drive your business, well, SlideMe is great for everyone. It is good for everyone to be it Developers, User, or Partners. It is an independent store and works to provide a platform from traditional norms. It allows the developer to experiment and come up with new ideas. It will allow the upload of applications that a traditional market might not approve of.
Uptodown Market
Just like most of the app stores in this article. Uptodown Market is also designed for Android. This one allows you to download applications in APK format. These apks can further be installed in your smartphone very easily. It is an open market without any regional boundaries. They have thousands of applications and along with that, the user can also read editorial content. The content can help you decide whether you wish to download the app or not.
Itch.io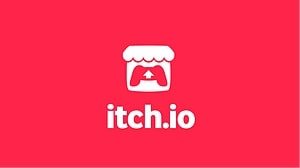 If you are looking for an interesting app market store then this one will surely do the deed. It has so many great applications that one can download. There are a plethora of categories from which one can download content. Some of these categories are Games, Tools, Visual Simulation, Game Assets, Linux Games, MacOS games etc. I personally checked out some of the applications and they are simply out of the box.
Cydia
Unlike most of the app stores that provide content for Android, Cydia caters to the iOS market. This one provides applications for jailbroken iPhones, iPads, and iPod Touch. The applications that are provided in the store are not approved by Apple. Although, this doesn't mean that one can not find a decent application. The app store started in the year 2008 and is running till now with support for multiple languages.
neXva
The first thing that neXva will ask you is to enter your device's name. It has so many tools and applications that one may not find in many of these stores. Also, the number of categories that are available are enormous. Some of these categories are Games, Tools & Productivity, News & Sports, Social Media, Lifestyles, and much more. It is another great place that can be utilised for making some money using the app.
Bemobi
Bemobi offers some really amazing applications for your smartphone. It supports multiple platforms. The list of these platforms is Android, Blackberry, HTML 5, iOS, Windows etc. Just like many other markets, it also offers a variety of categories to download from. It is very easy to submit your application to the store. All of you have to do is click on the Submit your app button. It will take you through the entire registration by itself.
Kongregate
Kongregate is an American video game portal. It also allows users to upload games. It offers a plethora of online games and a couple of mobile games that can be played. The initial release of the platform took place in 2006. Since then it has been awarded a couple of times. Also, it is being used by many people all around the world.
Mobile9
This one is my personal favourite. It is a very old platform and I personally have used it a lot during my adolescence. It offers a lot more than just applications to its users. Although, if you are searching for apps or wish to upload anything then this can be it.
App Monetisation Frequently Asked Questions[FAQ]
Question: What is the best way of monetising an app?

Answer: Well, if you own an application then the obvious question is what would be the best way to do it. In the article, we have discussed the best strategies on how apps make money. Therefore based on that one can choose a way or two to monetise their app. After that, you can use a relevant tool that can help you achieve so. This will ensure you enormous results on the go.

Question: How much money do apps make per ad?

Answer: There is no fixed way of telling how much money can one make per ad. The revenue is generated on relevant actions and conversions. The price that you might get will also depend on your advertisement provider. Also, the type of advertisements that you are displaying on your app. Although, if you are asking for average revenue per click then it is $0.10.

Question: How much money do apps make per download?
Answer: This question arises when a person uses a CPA model in their application. There are a plethora of other actions that need to be taken as well and not just the download. The maximum amount that one can make has claimed to be as high as $3-4. Although that price is only relevant to the US. But frankly speaking, this totally depends on your ad provider and the ads that you are displaying.

Question: How to make money from an app idea?
Answer: Well, we have mentioned most of the popular ways by which one can make money using their app. It is obvious that in order to make money from an app, you need to create it first. Although, if you only wish to sell your app idea then I must tell you that one can get it patented. It is done using Intellectual Property Right. If your idea is unique then it can be sold to any interested party.
Question: How to make money from iOS apps or Android apps?
Answer: Making money is somewhat independent of the platform for which we have an application. The reason I say this is because there are a different number of people on both platforms. This means that the moment you deploy your app to a particular platform, you expose yourself to that number of people. Some applications may or may not be made available depending upon compatibility and Geo-Location. Although in contradiction to that one obviously needs to include some monetisation methodology to make money from your app. But, I would suggest that if your app idea can work with masses then we get it made for both the platforms.
Question: How do you create money-making apps in simple steps?
Answer: Well any app that is created with the intent of the business or providing service can make money. Although creating an app is a complex task. It requires a series of steps that need to be taken in chronological order. If you wish to learn how to create an app then click on the link here.
Question: How long does it take to make an app?
Answer: It is difficult to estimate the amount of time it takes for anyone to create an app. Different ideas take different amounts of time to manifest. Also, the amount of time depends upon how many features you wish to integrate. The number of platforms you are getting it developed from is also something. Ideally, if you are thinking of getting an app for Android or iOS then it is better to go for hybrid development in comparison to native. This is the case if you want to save both time and money.
Question: What is the average cost of app development?
Answer: The cost of developing an app depends on a couple of factors. First would be the idea you are trying to execute and the features you want with it. Others would be the area you get it developed from. Overall the cost of a light application starts from as minimum as $5000 and can cost up to half a million or more. The best way to have an idea is by using an app cost calculator. We are an Indian Company so you use ours by clicking here. It will get you an idea of how much your app would cost if you get it developed from us.
So this was our article on how does free apps make money. In essence whatever you do or the strategy you pick, it is important for you to stand by it. One needs to conduct ample critical thinking to understand the models that will be suitable for monetisation. Also, it is important how that entire lineup is going to work together. And things will start to fall in places once you have an understanding of the model you are using and the reach of your application is determined. We are an App Development Company known by the name Agicent Technologies. We have been making apps since 2010. Therefore, if you are in need of one then email us at sales@agicent.com. We have also written an article over App Development for Real Estate Agents, therefore in order to check it out click on the link provided. We hope this article may have been of some help to you.
We also recommended you to read an article on similar topic by our fellow App Development Company Thinkmobiles here – How do apps make money?, they've covered several aspects as well and its good to read ours along with their article for indepth knowledge.