Trending Blogs

Read here to know what is blockchain and how does it work? Blockchain Technology is revolutonary as it is secure and reliable.
Here are the latest mobile app design trends 2017 which you can use to make your app look different from others and deliver more engaging UI and UX.
Are you confused whether to choose NodeJS for your next web project or not? Read this post to know why NodeJS is a great fit.
Here is a free tool to view PST files without Outlook. Read emails and attachments from corrupted PST files and export data to PDF.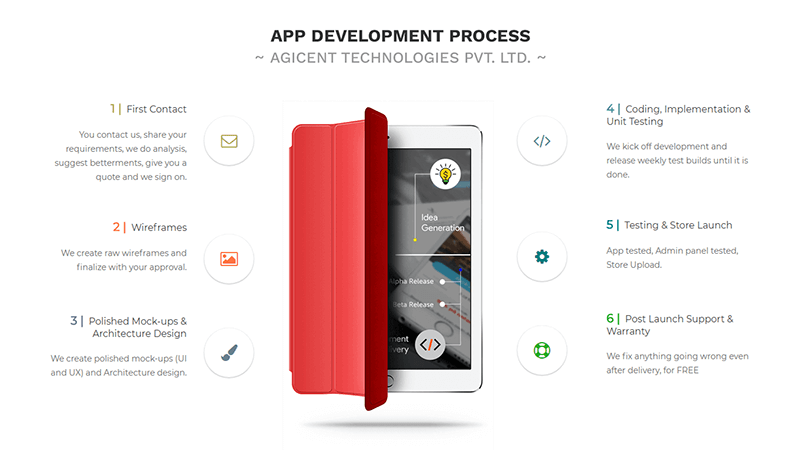 Here is the complete app development process which we follow to design, build, and test your Android and iOS apps. Share your idea to get a price quote.
Avail deal breaking Thanksgiving offers 2017- free logo design, 50% app development cost discount, win free iPad, etc. Read here to know how to avail.
Here is the list of top 10 mobile app testing tools. Easily test Android, iOS and other apps using manual and automation testing.
Developers work very hard every day to release great quality app and games for major app stores, the primary being iTunes and Google play stores. Every month, new apps and games are released and since these app store can't show all good apps and games in their featured list, not all users are updated about […]
In this post we will see why hiring from Agicent is a more viable option than hiring from Upwork. Read here to know more.
Here is the checklist before hiring a mobile app development company. Follow them to make yourself outsourcing app development work a blissful experience.
Here are some quick tips to get your app covered on review websites. It will help your app to gain all limelight and acquire loyal users.
Here is the Google Tez app review. Google recently launched Tez in India to enter India's emerging digital payment landscape.
Hiring Agicent App Development Company is easy, all you need to do is to send us an email at sales@agicent.com with your project query, or fill up a simple form by clicking on Get in Touch, or call us at +1-347-467-1089 and our team will get in touch with you within 12 Hours!
Get in touch