Trending Blogs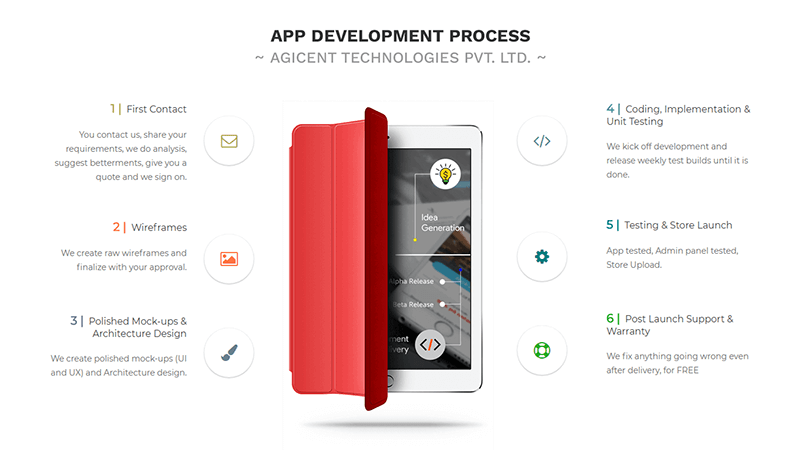 Here is the complete app development process which we follow to design, build, and test your Android and iOS apps. Share your idea to get a price quote.
Here is the list of top 10 mobile app testing tools. Easily test Android, iOS and other apps using manual and automation testing.
To start with, I am a pro App developer (Pro = doing it commercially, for customers, since a decade, running an App development agency since 6 years) and therefore I receive or catch inquiries from App entrepreneurs or enthusiasts, ranging from raw "one liner ideas" to "well defined wireframes" to "SRS" depending upon the background […]
The use of mobile applications has increased manifold over the last several years. The reasons can be attributed to the advancement of network technologies, reduction of costs pertaining to mobile data usage, rising adoption of smartphones as well as a surge in the utility of applications. According to a number of reports, the mobile applications […]
Hiring Agicent App Development Company is easy, all you need to do is to send us an email at sales@agicent.com with your project query, or fill up a simple form by clicking on Get in Touch, or call us at +1-347-467-1089 and our team will get in touch with you within 12 Hours!
Get in touch