Get a Quote from Top App Development Companies in India
Following Major Factors were considered while creating this list of Top App Development Companies  – Years of Exp, Clientele, Variety and Quality of Apps, Average cost of App development, aggregated client reviews across major review platforms like Clutch, GoodFirms, Trustpilot.
1. Agicent App Company (Noida & New Jersey)
Being in the Apps Business for 11 years, Agicent is the Full Service App Development company behind famous Fitness App HASfit Apps, Wellcure Natural Remedy Platform, SmartIRX Doctors Platform and 1000 + other Apps across various categories. Agicent recently got included in the Top 20 App Companies for Startups List by MobileAppDaily and its Apps got featured by NBC, Women's Health, Men's Health, Runner's World, Mashable, TechCrunch, Huffington Post, MSN, Product Hunt, Computer World, CNET, and more. Agicent is a Startup Friendly App Company as it offers great quality App development services at highly affordable prices and Flexible Payment Plans that almost any startup can afford. The average cost of app development at Agicent is $ 15000, or you can hire us for Hourly Projects. On hourly basis, the charges vary between $ 20- $ 25 per hour.
Besides App Design & Development Agicent also offers help in the App Got-To-Market Strategy Consulting, Mobile App Promotion & Marketing, Investors and Fund Raising campaign.s
We work on both native and cross-platform Frameworks and use modern Web Technologies to create Powerful backend and front-ends like node.js, angular.js, react.JS, redux with Mongo DB, AWS.
Contact us at sales@agicent.com to get an instant app quote or use our app cost calculator to ease up things for you.
2. Sourcebits (Bengaluru)
Sourcebits is one of the fine mobile app development companies in India and headquartered in San Francisco, US and operational in Bangalore, India.  Sourcebits mostly work with high budget customers, funded startups, and enterprises. Their quality is actually good, and they on an average charge $ 25000 for an app development project, which is much higher for privately or lesser funded startups and therefore not all can afford their services.
3. Fueled
Fueled is an award-winning mobile NYC based mobile app development company that also work in India, and they are famous for building highly polished apps, they are creating apps for customers since around 10 years, and their minimum project price is $ 50,000 and hourly rates are between $ 150 to $ 199 per hour, and this is again that not all startups can afford.
4. Hyperlink InfoSystem
Hyperlink Infosystem is another app development company in India working to deliver mobility solutions and custom app and web development services to medium and large enterprises. It was founded in 2011 and till date, it has worked with global clients like Discovery, Viacom, and Disney. With its experienced and professional team, the company serves multiple verticals including web & CMS development and IT services like SEO, Logo designing, etc. Their portfolio includes some interesting apps like Virtuhunt, Hi Oscar, Fantasy Death Racer, etc. The talented team of programmers and designers of Hyperlink Infosystem have delivered over 2000 applications and have 800+ clients from all over the globe. Mobile app developers of Hyperlink Infosystem uses cutting-edge technologies like Swift, Java, PHP, SQL, etc. to deliver custom apps and software for their clients. They charge a minimum project fee of $10,000 and hourly rates charges are less than $25 per hour.
5. Click Labs
Click labs is another Indian app development company based out of Chandigarh and the main headquarters in San Francisco, US. It has 5+ years of experience in building mobility solutions for enterprises. In addition to that, they basically excel in building on-demand platforms for startups. Till date, Click labs has powered more than 100 platforms with their IT engineering services. They use latest frameworks and scripting languages, including Ruby on Rails, .NET, PHP, Ajax, Swift, etc. to develop highly scalable and innovative apps. Their portfolio is quite unique and includes apps like Juno, Practo, Iggbo, and many others. Well, we are not quite aware of their minimum project cost, but if you choose their hiring model, then you might have to pay between $100 to $149.
6. Hidden Brains Infotech
Hidden Brains Infotech is a global IT company specialized in web and app development services. The team at Hidden Brains is also into UI/UX design and IoT development. However, they are more specialized in developing apps for Android Nougat, iOS 10, iMessage apps, and Windows phone. As of now, the company has successfully delivered 500+ web projects and 1000+ app projects. Netgear, McAfee, SanDisk, and Raymond are some of their popular clients apart from other medium and large corporate businesses. Recently developed apps by them are WedMe, Xpenditure, FabAlley, and Oceanic Distribution. The focus of the company is in developing E-commerce apps, games, CRM, and Educational apps. So, if you are looking for getting a CRM or any other E-Commerce app then Hidden Brains Infotech might be a good option but for that, you have to pay a minimum project fee of $10,000. You can also hire them on an hourly basis by paying between $25 to $49 per hour.
7. Softway
Softway is Houston-based software and mobile app development company in India helping businesses connect with their customers through digital solutions and experiences. Mainly, Softway serves to a market targeting enterprises and small-scale businesses and some of their key clients are Baker Hughes, Texas Heart Institute, and Justin's. And their portfolio includes a wide variety of apps like Nutty News Mobile app, Hold My Memories, and IScout. We are not quite sure about their minimum project charges but if you want to hire them on an hourly basis, then you have to pay between $150 to $199 per hour.
8. Cygnet Infotech
Cygnet Infotech is a global IT company with expertise in developing enterprise applications for Android, iOS, and Windows. Since its inception in 2000, it has so far completed 800+ projects for 300+ companies and startups. However, they are mainly into web and software development and are proficient in technologies like PHP, Microsoft, Java, CMS platforms, etc. In mobile app development, they build apps targeting Android and iOS platforms and the focus is mostly on CRM and other enterprise based applications. Key clients of Cygnet Infotech are ISVs, IT consultants, and vendors. The major part of their portfolio is decorated with e-commerce apps for Independent Software Vendors. Some of the apps developed by them are Stockmaster, Litera-Sync, Fleetfare, eVoice, etc. Their pricing plan includes a minimum project cost of $10,000 and their hourly hiring services will cost you between $50 to $99.
9. Contus
Contus is another mobile app development company in India, whose goal is to empower businesses through digital intelligence. The company also offers social, commercial, mobile-first strategies, Internet of Things, analytics, and cloud services to its clients. In their industrial journey of approx 9 years, they have worked with clients like PayPal, NASSCOM, Amazon, etc. and build more than 600+ apps. In mobile development space, they mainly develop AR, M-Commerce, wearable, and chat-based apps. Their portfolio speaks the same of their best apps are Blue Sense App – Mahindra Scorpio, V. ALRT, Life Saver, and Contus Fly. As per their pricing policy, the minimum project fee is up to $5,000. Yes, they also have a flexible hiring model in which you have to pay between $25 to $49 per hour to avail their services.
10. OpenXcell
OpenXcell is another good mobile app development company in India which strives to turn ideas of their clients into profitable ventures. Besides developing fluid apps, they are also into custom software and web development, conversion optimization, enterprise content management system, cloud deployment & maintenance, and other IT services. The company was founded in the year 2008 and has completed 700+ websites and software till date. Some of their key clients are Google India, Motorola, and the University of Florida. They mainly focus on developing games and enterprise apps like Hubble, Pedigree, Kibitz, etc. and target iOS platform. The minimum project cost of OpenXcell is around $10,000 and if you want to leverage their services hourly then it will cost you around less than 25$ per hour.
This is all for now from this list of Top 10 Mobile App Development Companies In India. We hope that our research and compiled list of the top 10 mobile app development companies in India shall help you in finding the one best suits your needs. We are working on creating more well-researched lists like this one for other domains like Best Web development companies, or best design companies and would publish those in near future. You can recommend us any company that you want us to consider for any such lists, and we'd consider that for our research.
We welcome project inquiries, suggestions, feedback to our email sales@agicent.com. Also, read the interview by Appedus with Sudeep Bhatnagar from Agicent.
Download list of top app development companies in India [PDF]. You can use this PDF while you're offline.
11. IndiaNIC Infotech Ltd.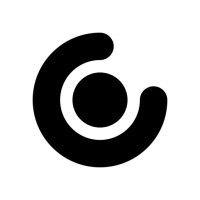 Established in the year 1997, IndiaNic Infotech Ltd. has always kept the best tech solutions with the best prices possible. It is as they say the bodom of budget optimised, result centric blend of the latest technology and designs. They believe in delivering quality product and identifying & adapting themselves to the need of the client. They are operating really well and is trusted some of the major brands for outsource. Some of these brands are Vodafone, Adidas, NDTV, TATA etc. It is a great company that one can rely over if they wish to outsource their work with utter competitive prices.
12. Simpalm
Simpalm has a plethora of services that for your app outsource. Simpalm offers services like Native App Development, Hybrid App Development, Web Development, Cloud Backend Server, UI/UX Design Services, and Onsite Consultation. The company is based in Washington and started in the 2009. They provide development for all the major platforms like Android, iOS, and Website. They are capable of operating at multiple technology stacks like Xamarin, Java, AngularJS, PhoneGap etc. In fact, they are well versed with providing cloud computing using Amazon AWS and Windows Azure. It is a great company and one can seriously have a look at their portfolio.
13. QBurst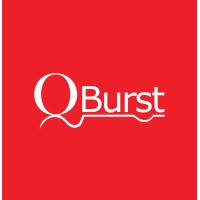 QBurst is full-fledged app development company and can also provide you with digital marketing support to market your application effectively. The company can easily be deemed as a full-fledged development company from start to end. They have a dedicated for each and every aspect of the development be it design, implementation, or marketing. They provide a full-fledged technology stack from HTML5 and AngularJS. They also offer mutliple options for the frontend creating you some exceptionally great designs with great user experience. They have a decent catalog of brands that use them for outsourcing working. Companies like Dell, Omron, Mercedes, and many other.
14. Code Brew Labs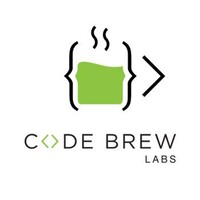 Code Brew is a well-versed in its self. They like to brew everything under their hood be it App Development, Digital Marketing, or Analytics. They have a catalogue of over 3000+ clients with companies like BharatPe, Vodafone, GradeUp, SMLIsuzu, and many more. With them, One can get any sort of development be it Android, iOS, Hybrid, Native, or Web. They also provide a variety of services for UI & UX Design be it your Brand Logo, Visual Design, Mobile & Web Design, Mobile & Web Design etc. They also deal a multitude of technologies like Blockchain, IoT, Marketing, Web Development, Marketing etc. It is one of the better companies to get your app development outsourced.
15. Mobulous Technologies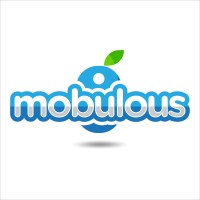 Mobulous Technologies may be tender in age in age but have reached heights with some of the best ratings. They have ratings higher or equivalent to 4.6 in multiple places like Clutch, AppFutura, PeoplePerHour, Extract, Upwork, GoodFirms etc. They have developed more than 400+ successfull products and have been ranked in top 3 by AppFutura. The 2013 establishment aims to provide aid to business from small to large scale and they have been capable of pulling that off really well. If you wish to know more about them then they area available on every social media platform.
16. Affle AppStudioz
Affle Studio is another well-rounded firm that handles complex work like a breeze. They are going hand in hand with all the revolutionizing technologies be it progressive responsive apps, workforce automation, enterprise mobile apps, smart TV apps, chatbot application etc. They have worked for some really great ventures like BookMyShow, BCCI, and Sun Pharma. Also, they have been doing some exceptional in their domain and facilitating development at every staged be it implementation or marketing.
17. Innovify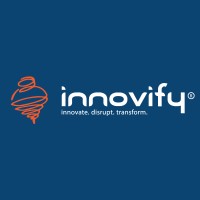 Started in the year 2011, Innovify is a London based digital studio. They have been providing their services for a decent time and have been doing great in the industry. They have previously made a wide range of award winning digital products. Also, they excel in app development and can work with multiple technology stacks. Innovify is a team of very talented product managers, developers, and UI/UX designers. They are trusted partners for the clients they have worked with and have been capable of establishing as a trustworthy brand in the industry.
18. The NineHertz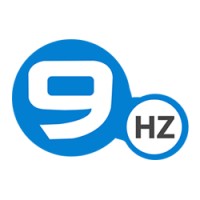 Nine-Hertz is another top rated firm that can be considered as a great company for app outsource. They have a wide category of products that are lauched for multiple platforms like iPad, iPhone, and Android mobiles. There deveolopers works on all the trending technologies like to design web, mobile applications, and be ahead of your customer and business demands.NineHertz have been a preferred hub for clients for over 9 years. They have served multiple industries some of them which contributes to Food, Sports Recreation, Health Fitness, Travel, Utility etc.
19. ChromeInfo Technologies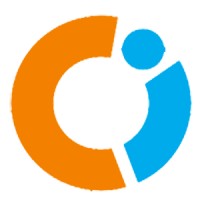 ChromeInfo Technologies has the tagline "A Full Service Software Development Company" which is true for the kind of credentials they have. They aim to produce applications that are Robust, Scalable, and easily driven. They are capable of handling all the latest technology with all their innovations. They have established themselves with great recognition and awards from places like Forbes, INC42, Nasscom, Clutch etc. It is another really great brand that can be relied upon for app development.
20. IndianAppDevelopers
The last entry in our list Indian App Developers is probably saved for the best. It has a great portfolio and deserves to be on this list for sure. They have the support for all the latest technologies including newbies like Flutter and Kotlin. It is the company that can actually develop your dream into reality. They can develop websites, Work on Blockchain, and wearable apps. Not just that, they can actually develop games for different platforms and VR. It is a great company and can be trusted upon for work.
We welcome project inquiries, suggestions, feedback to our email sales@agicent.com. Also, read the interview by Appedus with Sudeep Bhatnagar from Agicent.
Download list of top app development companies in India [PDF]. You can use this PDF while you're offline.