Seattle is a city that is located on the west coast of the United States of America. It could be called a place of great importance to America's history since Native Americans resided there for almost 4000 years. It is among the fastest-growing city in the states and is of great importance to the country. Besides all its goodness, the city is also a residence to some of the best app development companies. A lot of people outsource their work to the city because of the exceptionally great computer engineers you can find here. Also, if you are someone who is looking for the top mobile app development companies in Seattle then here is the list below.
Note: The companies mentioned in the list may not be headquartered in the city but have their offices there.
About: Swenson He are specialists in their field of developing Android and iOS applications. Their website can be considered a spectacle of how great they can be. It is minimal, clean, and engaging without any clutter as per user experience as such. They have delivered some really great projects in the past. Projects like SimpleHuman, Stanford Healthcare, Scotts MiracleGro etc. They have written over 10.5 million codes for their clients and also provide digital marketing services to help their clients full. It is a great company and therefore has been added to the list of Top Mobile App Development Companies in Seattle.
About: BlueLabel Labs is a bunch of motivated developers who take their work very seriously. They provide a plethora of services like App Design, Development, Marketing, Branding, and much more. They can work on a variety of frameworks like iOS, Android, Firebase, Ionic/Cordova, React Native etc. They also have developers who have command over many languages like C#, Java, Go, Swift, Javascript etc. They have a decent portfolio and have been doing some great work since they were founded in the year 2009. It is another very good company and deserves to be on the list of top mobile app development companies in Seattle.
About: NMG Technologies try to provide solutions that are Strong, Scalable and World-Class. The company was founded in 2008 and has made a reputation for itself. NMG Technologies is a certified partner with Microsoft GOLD Partner, Google Partner, Amazon Web Services and Pubnub. They work with the methodology of understanding, build, and measure. There are more than 300+ companies and brands that are associated with this company. Some of the reputed names associated are Nikon, Nasscom, Lenovo, Bacardi, Havells etc. It is a great company and deserves to be on the list of top mobile app development companies in Seattle.
4. Globant
About: Globant is an old company that was founded in the year 2003. It is a really big company with employees ranging from 1000 to 9999. They help their clients on any pedestal or step whenever they feel difficulty. They have been quoted as the worldwide leader of digital strategy consultation. Also, they have a decent range of great developers that can work with different technologies. They have an extensive resume if we specifically talk about the portfolio and deliverance is their key mantra. Therefore, we have mentioned the company in the list of top mobile app development companies in Seattle.
About: Inventive Mobile was found in the year 2010. It is a company that comes with extensive expertise in their field. It is of no doubt that they have the calibre to pull your project from scratch. They are a team of highly versatile engineers who are on the page their clients turning their dreams into reality. The founder of this company comes from reputed institutions which means you can bestow them with problems and they'll deal with utter diligence. The team of Inventive Mobile has a maximum of up to 50 employees. This means that they don't take many projects and focus on whatever they have. It is a great company that can serve you well and needs to be added to the list of top mobile app development companies in Seattle.
About: Smashing Ideas is a group of highly motivated individuals who would do anything to break a complex idea into smithereens. They call themselves a design and innovation engine that is fueled with new ideas to break. The company was founded in 1996. The company is headquartered in Seattle and has worked for Global 500 companies previously. They have a decent catalogue of applications that they have created. They offer everything from Business Consultation to the end product to way to market it digitally. It is another great one and therefore we mentioned it in the list of top mobile app development companies in Seattle.
7. Accelone
About: Accelone is a nearshore company that has helped so many clients in the past with their complex app development. They are committed to their work and also driven by their clients' ambition. They have done some great work for some great companies. Some of these companies are listed as Turner, Xapo, Moz, Vertikal, University of Washington etc. They maximise their output using their quick, responsive, and agile methodologies. Their major focus is towards the UX since it is the best way to distinguish your app with others in the market. Accelone surely needs someone to be added to the list of top mobile app development companies in Seattle.
8. Up Top
About: UpTop is a core UX design and development agency. The company was founded in the year 2000 and has been successfully running in its niche. They have staffing of over 50 employees and can be a great option for startups. They are a decent name whenever it comes to deliver applications with smooth experience. They offer some of the best developers on the table who are well-versed in different technologies and are capable of breaking complex problems. Their core mantra to success is Strategise>Design>Build. They have multiple success stories and truly deserve to be in this list of top mobile app development companies in Seattle. 
9. Mobyinc
About: Moby is another one in the list of top mobile app development companies in Seattle. They try to solve weird problems with utmost creativity. Their focus is always towards creating beautiful applications. They are capable of delivering you UI/UX design, iOS & Android Apps, Websites, Voice Interfaces, and much more. The company was established in the year 2011 and has done some great work in the field. Some of the clients that they have worked with Deloitte, Philips, Fisher-Price, Office 365 etc. It is some company that deserves to be on this list.
10. Plain concept
About: I love the way they have laid out the website. Plain Concept was founded in 2006 by 4 MVPs from Microsoft. By now they have one of the most trusted vendors for Microsoft. Apart from Microsoft, they also have some other really big names in their bag. Names like Repsol, Electronic Arts, Dolby Digital, Santander, Fly Emirates etc. They have also earned reward from Microsoft as partners of the year in 2016. Other than that they have been awarded on multiple occasions. It is trustworthy and therefore deserves to be called as top mobile app development companies in Seattle.
11. The Flower Press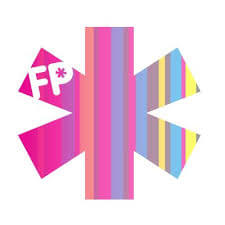 About: If you are looking for a company that is creative in approach, The Flower Press might be your best bet on the list. From their logo to their company name, each and everything reeks of who they are. They love to take up complex ideas and bring them to reality. They offer a plethora of services like App Development, Website Development, Design, and much more. They have worked with almost every kind of client be it a beginner startup or a large multinational. They are someone who put a lot on the table and as results, their end-products are great and polished. The list of Top Mobile App Development Companies in Seattle would be incomplete without mentioning The Flower Press in it.
12. Mob Coder
About: Mob Coder is a great company, to begin with. Founded in the year 2014, they have been capable of amplifying themselves as someone relevant in the industry. Their vision is to make app development more accessible to people and harness the potential of the digital world. They started from a group of 3 people and now they are a team of 32 who by their expertise are making ideas into reality. Their core values speak of Quality, Transparency, Flexibility, Accountability, and they are very process-oriented. They will take your requirements and will start to work over that providing you with your vision at hand. The company has proved its mantle in the trade and deserves its spot in the list of top mobile app development companies in Seattle.
13. 8ninths
About: If you are looking for development partners who excel in Virtual and Augmented then 8Ninths may be the company for you. Yes, they are working on revolutionary technology and have worked for enterprise clients in some really popular platforms. Platforms like Microsoft HoloLens, Magic Leap One, Oculus Rift, HTC Vive etc. They are based in Seattle and that is why they have a spot in the list of top mobile app development companies in Seattle. If you are to hire them then they will provide you with everything from Design to Strategies to Implementation.


About: Affirma Consulting is based out of Bellevue but has one of their offices in Seattle. They specialise in a couple of services like Mobile, Cloud, Business Intelligence, SharePoint, Technology Infrastructure, Custom Development, Visual Design, and Staffing Services etc. It is a top-tier company as far as client satisfaction goes through. There is no doubt that it is a decent contender in the list of top mobile app development companies in Seattle. They have worked in multiple industries and there isn't a slew of doubt that they deserve a serious recommendation.
15. Brightstarr
About: Brightstarr is an award-winning agency that has been doing some great work in the stream. The company was founded in the year 2006. They have staffing from 50 to 250 employees. They work to establish long-term relationships with their clients, therefore the work they do is top of the line. They work on the methodology of Work>Build>Measure. They have some great clients such as Hershey's, Tottenham Hotspur, Pandora, Monsoon Accessorize etc. It may be last on the list but they have a lot to offer as partners. This is the reason they deserve a part in Top Mobile App Development Companies in Seattle. 
So this was our list on the Top Mobile App Development Companies in Seattle. If you have been looking for an app development company for Outsource then we can also help you. We have been making great apps & software since 2011. Also, we have sustained a decent percentage of repeat clients. Therefore, to send us an enquiry mail us at [email protected]. We have also written an article over top mobile app development companies in Miami. We hope this article may have been of some help to you. Also, thank you for reading the article until the end.