Applepie - Social Networking App for Teachers
Services
Conceptualization, Design, Development, and Deployment

About Applepie Teacher's Social Network
Apple Pie is the FREE social media app just for teachers. Connect with other educators, share lessons, promote your TPT store or blog, and create groups for your class units and school events.
The App Opportunity & Solution
Founded by Houston, Texas teacher Marissa Keim in 2020, Apple Pie's mission is to support and empower educators by connecting them with one another. No one understands a career in education like another educator, and as teachers ourselves, we want to provide an online platform that will serve the specific needs of those in our field. We curated Apple Pie specifically to PK-12 educators so that you can look in one place for ideas, advice, and build a network of friends in education that understand exactly what you're going through. Use it to dish about how awesome that ninth grade writing lesson went last week or get suggestions on forming a strong math foundation for your second-grade mathletes. Use it to promote your store or organize happy hour with your colleagues. Apple Pie is for teachers, by teachers.
Agicent created this App from the scratch, from wireframes to design to development of front end and backend and deployment.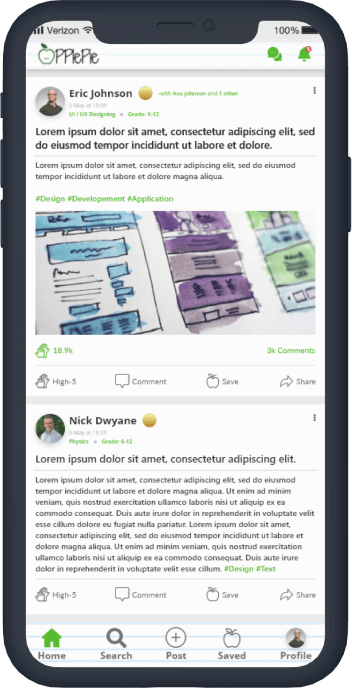 App Features
Following are some salient features of the Apps –
Free social network for teachers
Post pictures, videos, text.
Can blurr/ mask pictures to hide real students.
Can chat with other users.
Can follow/ unfollow other and see well sorted social feeds.
Can like/ comment in threads.
Can make groups.
Can add tags to the posts and tag based search.
Can donate for the cause.
#ClientSpeaks
Learn more about our processes from our clients.
Marissa Morrison Keim
Founder Apple Pie LLC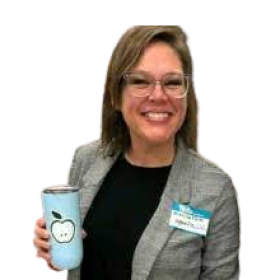 Agicent was really dedicated and committed to my project, and they believe in it. They created my Applepie Teacher's Social Network App exactly within the budget I asked for. They have been available long after the delivery of the project too and I'd prefer to work with them again.
Marissa Morrison Keim
Founder Apple Pie LLC
Tools & technologies used for Applepie
We always deploy and use the world's most powerful technology platforms and software for developing and launching Android apps. This is the reason that our Android app development services are always one step ahead of our competitors, ensuring stunning success for our clients.
Language

Swift

Java

Objective C

Kotlin
Frameworks

Android Studio

React Js

Express js

Xcode
Database

Core Data

MySQL
Backend

Node JS
Schedule a Discovery Session with our Team
Sudeep Bhatnagar
Co-founder & Director of Business

Talk to our experts who have been running successful Digital Product Development (Apps, Web Apps), Offshore Team Operations, and Hardcore Software Development Campaigns. During the discovery session, we'll explore the opportunities and Scope of the work and provide you an expert consulting on the right options to achieve the outcomes.
Be it a new App Development project, or creation of an offshore developers team, or digitalization of your existing market offerings - You'll get the best advise and service and pricing. We are excited to speak to you!
Book a Call