10 Best Diabetes Management Apps of 2023
Diabetes is a severe and fast-growing health concern in the 21st century which is affecting millions of people. A WHO report says about 422 million people worldwide have diabetes. We live in an era of technology where everything is linked to our smartphones right from shopping to tracking health. It's a clever move if you have one of the best diabetes management apps installed in your handy gadgets, as it will keep track of your health during your diabetic diagnosis journey. But the primary concern is finding the right app that addresses your concerns and makes managing diabetes easier. Also, it's essential to use an app that is built on the latest technology so that its aim for managing your health is met.
As per Statista's report, in 2022, there were approximately 86.3 million users who have used health and fitness apps in the United States. Various health apps offer a wide range of features, from food tracking to medication reminders to help you stay fit with regular workout routines. 
How to Know Which is the Best Diabetes App For You?
It's important to figure out which is the best diabetes app for you as there are lots of different health apps in the market. Your priority should be how easily you can manage life with diabetes apps and not surfing through the internet to get one. Here, we come as a team to make your search more smooth & easy.
But before we go further, it's essential that we outline the criteria we take into account when selecting the best diabetes management apps. This will help you understand each app and choose one from the list.
Features: Do you know what features you are looking for in an app? If not, then don't worry, we know what features are essential. Your app should be able to fulfill most of the diabetes management criteria that might include health data, food nutrition, healthy recipes, tracking blood glucose levels, and calorie counts as well.
Ease of use: You always want an app that is user-friendly and easy to navigate. An app that is regularly updated has fewer bugs, and you won't have to worry about app crashes and slowdowns. How easily does an app integrate with your other devices? Some apps might integrate with your insulin pump, smartwatch, or other high-tech tools that help you manage your diabetes.
Privacy: When it comes to health, privacy is important. One must read the privacy policy of an app before agreeing to the terms of use. You must ensure your data is protected.
Cost: Some apps are free, while others come with a monthly or annual subscription fee, giving you an easy-going usage of the app with advanced features. Therefore it's essential you must consider your budget when choosing an app.
Customer Support: If you face issues while installing, downloading or configuring the app, having someone to contact for help is beneficial. Therefore, look for an app that offers customer support in case you need any kind of assistance such as how to integrate with other devices and tools.
Below you will find a list of the 10 best diabetes management apps.
iPhone rating: 4.7 stars
Android rating: 4.4 stars
Price: Free
Founders: Frank Westerman, Fredrik Debong, Gerald Stangl, and Michael Forisch
Year of Foundation: 2012
Users: Over 4 Million registered users
mySugr app made for people with diabetes by people with diabetes. The app does it all for type 1, type 2, and gestational diabetes management, and along with this it offers carb counting, glucose tracking, and bolus dose calculation estimates. It gives you weekly, monthly, and even yearly reports on your blood glucose levels. With an overview of your last three months of blood glucose levels, the app will give you an estimate of HbA1c anytime and anywhere on the dashboard.
What sets this app apart is its clean, intuitive, customizable dashboard interface and the ability to sync with your glucose monitor. The advanced features of the app such as giving reminders to follow up with more data like blood sugar levels after a workout. You can keep your doctor updated with all the data and charts so it would be easy for both of you to work together for the better treatment and manage diabetes based on accurate information.
iPhone rating: 4.8 stars
Android rating: 3.9 stars
Price: Free
Founders: Cliff Scherb (Co-founder & CEO), Tom Xu (Co-founder)
Year of Foundation: 2008
Glucose Buddy Diabetes Tracker app by Azumio, Inc tracks your blood glucose, medicine, CGM data, insulin, carbs, food photos, exercise, weight, A1C, blood pressure, and ketones. The app gives you convenient reminders of when your blood glucose is due to be checked or it's time to take meds. It gets integrated with Dexcom glucometer devices, Apple Health apps, and more, making tracking easy and convenient. Plus, it comes with custom insights that help you understand how your lifestyle impacts your diabetes management.
The app offers a 12-week diabetes education program plan that teaches all the necessary skills to take care of your diabetes. The free version of the app gives the user access to a large network where they all share stories and offer advice on support forums. Under the subscription plan, you'll have an ad-free experience, in-depth reporting on A1C, and other measurable and customized display options that make the app easier for your unique use. In Android Play Store, you can opt for premium service either for $5.00 for a month or $59.00 for a year.
iPhone rating: 4.7 stars
Android rating: 4.2 stars
Price: Free
Founder: Mike Lee
Year of Foundation: 2005
Users: 80 Million
MyFitnessPal app is not diabetics specific but it offers exceptional food tracking software. With the app you will be able to locate lots of products with accurate nutrition information. It has features such as a meal and activity log, customized recommendations based on goals, a supportive community, tracking progress over time, meal plans and custom carb-tracking tools. There is a note section where users can record blood sugar levels and insulin injections. The app allows users to log many restaurants' foods or even use a barcode scanner to quickly lookup for food at a store or pantry. Upgrading to its premium version unlocks more features, such as a food analysis tool that tells which food ranks highest in nutrients you want to keep an eye on and guided fitness and nutrition plans to achieve your set target.
iPhone rating: 4.7 stars
Android rating: 4.4 stars
Price: Free
Founder: Rossen Varbanov
Year of Foundation: 2013
User: More than 50000 Active Users
Diabetes:M is the go-to solution for people who want better control of their health and rely on having all relevant information right in their reach. The app offers features such as test time reminders, nutritional log and tracking system, integrations with fitness apps and blood sugar trend mapping. It also offers a bolus calculator based on the nutritional information you add.  Through the Apple Health app, the Diabetes:M gets sync with other gadgets including Glucose meters, Garmin, Apple Watch, Fitbit, and more. Now you can look at trends graphs and charts in adjustable time frames. With the subscription service, you will unlock unique features such as managing 2 other profiles, no-ads, additional lab reports (metabolic panel, kidney function tests), and an expanded food database.
iPhone rating: 4.8 stars
Android rating: 4.2 stars
Price: Free
Developer: LifeScan Europe GmbH
Year of Foundation: mid-1980s
Users: Over One Million
The app complements the OneTouch Verio Flex and OneTouch Verio Reflect meters to track your readings over time. The app will notify you of repeated highs or lows so you can take action to avoid them in the future. The color-sure technology that automatically organizes your blood sugar results in a color-code logbook and dashboard that is linked with your logged food, insulin, and activity. You can easily share your progress with your family, friends, and trusted care network. Your physician can log in to review your history and adjust your care plan based on diet and carb ratios. A1c comparator with at least 90 days of blood sugar results helps you set personalized goals for the number of daily blood glucose tests, steps walked, carbs, and activity, set reminders to test your blood sugar and take your insulin.
iPhone rating: 4.7 stars
Android rating: 4.4 stars
Price: Free
Developer: WellDoc, Inc
Year of Foundation: 2013
BlueStar is a free, award-winning app powered by Welldoc for people living with diabetes. The app offers a variety of helpful tools for those with type 1 or type 2 diabetes. Based on your blood glucose, medications, and lifestyle, the app guides you to improve your A1C and overall health. The comprehensive app is an FDA-cleared Class II Medical Device. The digital health solution offers automated, real-time, tailored, coaching and support. It analyzes BG, BP, food, activity, sleep, weight, and medications.
iPhone rating: 4.6 stars
Android rating: 4.3 stars
Price: Free
Founder: Hemi Weingarten
Year of Foundation: 2008
Product Scans: Approximately 10 Million
The Fooducate app is a nutrition-centered monitoring app. It helps you to figure out which food can keep your blood sugar in a healthy range. A unique feature of the app is that it has more than 300,000 foods programmed. Whenever the user scans the barcode, he or she will see an A, B, C, or D, grading for how healthy the food is. If the food fails to make the grade then alternative suggestions for more nutritious options are received. With the app, you can easily track and discover all the information about the food item such as added sugar content, hidden ingredients, and more.
Android rating: 4.7 stars
Price: Free
Founder: Dr. Sharon Baisil
Users: 100,000 Active Users
The app is best for newly diagnosed people. It helps them to speed up the condition for improvement. The app offers tips for understanding and managing diabetes, such as the best and worst foods items for diabetes, advice on controlling blood sugar levels, descriptions of potential diabetes complications to look for, and an overall of the latest treatment strategies. The app is only available on the Google Play Store.
Android rating: 4.4 stars
Price: Free
Developer: mEL Studio
Year of Foundation: 2013
No. of installs: Approximately 10 Million Installs
The app becomes an indispensable glucose buddy for anyone with gestational diabetes, type 1 or type 2. It will allow you to track regular hemoglobin, sugar levels, pressure, and insulin reminder and also add tags, medications, conditions and weight to each record. The strong and smart insulin tracker helps you to set your daily value and to monitor every medication.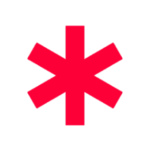 Android rating: 4.6 stars
Price: Free
Founder: Laurent Pellegrino
Year of Foundation: 2014
No. of Downloads: Approximately 500+ Thousands
Many times the simplest technology is the most important. The pre-installed application on the iPhone provides information to responders in the event of an emergency. The app allows you to create a medical profile that includes all your important details. All the information is accessible on the lock screen of your mobile phone. The app provides information on nearby hospitals hence keeping you safe. It's not a diabetes-specific app, but it's most needed in the times of emergency.
Best Diabetes Management App Conclusions
This article covers a list of the 10 best diabetes management apps, along with Android and iPhone ratings. Now it's up to you to pick one. Whatever app you choose, each uses modern technology to track and control your health to easily manage your type 1 or type 2 diabetes. After reading this article you must have got an idea how helpful diabetes apps are for a healthy living.
If you have an idea and want to own a diabetes management app, contact-us or book a call. Calculate how much it will cost you for an app.
Frequently Asked Questions