Who doesn't want to breathe in a fancy place? Who doesn't fantasize a dream house in their mind? I hope everyone have a dream of living in a house they fantasize but could never make up to it due to millions of  reasons like financial issue or work pressure or may be you are too lazy to take an initiative and to find a way out as it is very difficult to make the best choice for home decor out of your scattered thoughts and ideas.
To help you out, many apps are created that have the best possible and innovative ideas to frame your home and here we have collected the Top 10 Interior Design Apps for you. Home decor goes into air mostly at the festive season but to be true, there is no right time for designing, as an artist believe. With the ideas, availability of time and resources, one can work over it any day of the year. After a deep analysis and research and also keeping many factors into being like pricing, user reviews, user interface etc., these apps pleased us the most which we have compiled in this list of Top 10 Interior Design Apps which goes as:
Like for dating is tinder, similarly for decor it is houzz. It won't be wrong if we call it the Wikipedia for interior and exterior home designing. According to researches, it contains the largest database of over 14 million home images that are based on style, room and location. It provide end-to-end solutions for building, remodeling or decorating your home with a set of millions of high-resolution images. There is also Houzz community to help you if you are stucked at some point. All in all it deserves to hold the first place in this list of Top 10 Interior Design Apps.
A great idea is only great if it is  brought into being and implemented perfectly. To assist this, Planner 5D app will allow you to shape your ideas in 2D and 3D visualizations where you can make changes till you get the perfect output. It have solution to all the things required for room decor like furniture, colors, ceilings etc. So with an ideea in mind you can check its implementation using Planner 5D.
As adobe never disappoints you with its creative tools, capture CC is also one of them. With this app, any image can serve as a color palette for you which means whenever you have any idea about the color combination, you can just open up the app and snap away there. With this you can get customized color patterns and graphics which can be used in the next interior design.
The basic technique it follows is dragging and dropping. With its help you can change the floor plans and ceilings which changes the entire space itself. This app helps you to play around walls, ceilings, floor and the entire room that you can also visualize in 2D and 3D. The only drawback to be mentioned here is that it is available only for iOS users and that too is paid.
How can we forget 1stdibs talking about the Top 10 Interior Design Apps? It is the best app for purchasing all the decor related stuff from the world's best galleries and the most prestigious dealers. All the dealers are authentic and all the orders can be placed swiftly and securely. And finally you can see how things will look in your room on your phone straightaway which is free for both android and iOS users.
Moving further on to the list, let me mention an interesting app which is basically used to checkout how any object would look in augmented reality. If you have any picture in your mobile phone, you can directly check how it will be on your wall. So it helps you to check your idea before it turns bizarre.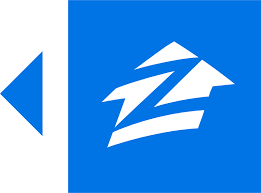 If you have an idea of remodeling your home or if you get inspire by any star and want to make changes to your rooms, simply go for Zillowdigs. It offers many ideas and suggestions for both interior and exterior designs and also for the room spaces and colors. It offer around 1000+ ideas through which you can visualize your room. More importantly, it is free to download but sadly only for the iOS and web users.
This app is a plus to have if you want to see virtual redesigning. Through hutch you can view your home in the augmented reality and figure out easily what suits your place the most. Another add-on provided is that after visualizing things you can straightaway place the order and purchase them. All in all it is a great app with all solutions provided free of cost thus perfectly fits to our list of Top 10 Interior Design Apps.
It might be totally unfair to miss out Havenly in our list of Top 10 Interior Design Apps. If you are stuck at any point of your plan for designing, you can contact our designers anytime who would be glad to help you. For this, you just need to click a picture of the space that you are confused about and the designers can suggest you with solutions. You also have an option of hiring the designer to complete your task which would definitely cost you few bucks but they'll definitely be worth investing.
Measurements are very crucial when it comes to home creation. This app lets you create the best floor plan for your home and also to keep a note of all measurements handy. It is an award-winning app used by many professionals like real estate agents, interior designers, small businesses, home inspectors and many more. With millions of downloads it surely holds the right place in this list of Top 10 Interior Design Apps.
When it comes to home creation, its equally important to manage and maintain all the things at the right place. To end your worries, we have an app for this too in our list which can have all the updates and reminders for any kind of maintenance required. You can keep a track of all the activities needed at your tips.
So with this we sum up our scrutinized list of Top 10 Interior Design Apps which is been gathered through trusted reports and content. Hope it will help you out the next time you plan anything about home decor as all the apps listed are available easily. If you have any other app or idea that you think should be considered for this list, you can surely reach us out at [email protected] or you can also drop a comment in the comment section below. We are here for you anytime. Stay tuned to get the latest updates about the app world.
Other posts by us