San Francisco, one of the  most famous cities in The United States, doesn't lag behind in terms of  technology and App Development Companies. Are you the one looking for any App Development Company there? If yes, you are definitely at the right place. It is really a complicated task to hunt the right choice out of thousand tempting options. To ease the work, we have curated this list after going through various sources and reports for the Top App Development Companies in San Francisco. Being myself into this business, I realized its really important to sort out for the best choice.
To make it more reliable, we compared these companies on the basis of few factors. Some of those factors might be listed as:
The years of being active.
The funding they have received successfully.
The clients they have served in their active years.
The geographies in which they are functional.
Based on all these factors, we made a did a comparative study and analysis of all the companies. After that, we concluded some of them which  I have listed down as follows:
To take the first name in the list of Top App Development Companies in San Francisco, undoubtedly it is to be Citrusbits. It is firmly planted at the intersection of user-focused design, mobile app development, digital strategy, and emerging technologies.
They're passionate about leveraging mobile technology – including iOS, Android, Swift applications, virtual reality, blockchain, and The Internet of Things (IoT) – to help businesses disrupt entire industries and reach their loftiest goals. Founded in 2005, it has established to be one of the best choice for app development today as can be seen through its rating.
Clutch Rating– 5.0
Clients– Burger King, QuickSilver, Symantec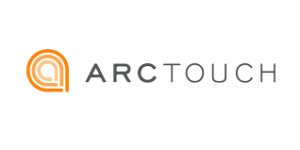 Founded in 2008, they now design and develop apps for iOS, Android, and Xamarin, and bots for conversational platforms like Amazon Alexa and Facebook Messenger. They help you to create meaningful connections with the customers and clients. With all the top clients, they provide with very satisfactory services that keeps the interest of some of the international clients beforehand. So, based on such client experiences, ArcTouch  is one of the Top App Development Companies in San Francisco.
Clutch and google rating – 5.0
Clients– Walmart, Audi, Salesforce.

Ramotion is mainly focused on coding custom mobile interfaces, complex UI animations, visual brand identity, and UI/UX design for Fortune 500 companies and other growing Silicon Valley startups. With a client-oriented environment, it has proved to be one of the best companies in The United States. Ramotion helps you to cut down time required to work on complex apps and tasks performed in parallel. This unique feature to make things easy brings it to the list of Top App Development Companies in San Francisco.
Clutch Rating – 4.9
Clients– Adobe, Netflix, Salesforce.
Impekable is a UI design and mobile development studio based in San Jose, CA. As they say, they help organizations from startups to Fortune 500 companies create memorable, human-centric mobile experiences.This is done by bringing out the best of the product,s which includes applying emerging trends and technologies together for all of our partners from a wide variety of technology industries like e-commerce and Internet of Things. It helps in building good relationships for the business growth.
Clutch Rating – 4.9
Clients– HP, Accenture, Motorola.
It works with a very innovative idea of creating solutions not only for their clients but as a open source to be used by anyone. This is the most helpful initiative taken which promotes design and development in such a wonderful way.
They design products keeping in mind the end user needs and work with elegantly written codes. Thus, Infinum is gaining more importance and market value with such ideas. And is therefore one of the Top App Development Companies in San Francisco today.
Clutch Rating – 4.8
Clients – Samsung, P&G, Styria.
Established in 2004, STRV holds a place with an amazing track record, which is made possible only by their dedicated team. They provide any kind of end-to-end solution to the business in need of projects and designing. Thus, it is trusted by many with is rating and reviews. With clients such as Microsoft and Tinder, they are today trusted by many others. These achievements make them a part of the list of Top App development Companies in San Francisco.
Clutch rating- 4.8
Clients– Microsoft, Tinder, ClassDojo
They call themselves a development hub for great ideas and innovations in the world. They promise the clients to deliver the final designed product or solution as required based on their ideas. They are even more than just an app developer to a number of clients. Providing with end to end innovative solutions, they are one in the list of Top App development companies in San Francisco.
Clutch rating – 4.8
Clients– BlueDot, Turtle, DTC
8. Stanfy 
They provide the clients with idea validation and help in mobile app development and designing. They have happy clients with good reviews and a place in the app development  market. They use a creative approach for designing which makes them even more recommendable. With all this hard work and determination, they made their place in this list of Top App Development Companies in San Francisco.
Clutch rating – 4.8
Clients –  Merriam-Webster, IMAX, Intel, IDS Group.
Holding 20 years of experience in the digital world, Plank provides with an exceptional digital experience which is quite different then other similar companies. It is a digital design studio that helps in bringing people together through digital means. It is one of the most experience app development companies in this list.
Clutch Rating– 4.8
Clients– AutoDesk, Bioware, McGill
They are a leading company in US today providing with mobile and web development and consultation services. They expertise in all the technologies like AngularJS, .Net and PHP for all the platforms like on iPhone, iPad, Android OS and Windows. Simpalm provides innumerable mobile app as well as web services, majorly dealing with app services. It now also serves many different cities like Virginia, Maryland, etc. Thus, it should definitely be a part of this list of Top App Development Companies in San Francisco.
Rating – 4.9
Clients – Pepsico, AMT, Wiley group
So the list ends here which includes all of the best results based on the customer experiences and reviews that are being collected from various sources like Clutch.co and also the Google reviews an ratings. For further details of these companies you can visit their websites which I have included in the post and you can also go through the portfolio before really selecting any one of them.
If I missed out any name which you think should be included in the list, you can surely write us back  at [email protected] or you can surely mention it in the comment section below. I would look up to your suggestion and consider it for the same.
For more of such posts and related articles, stay tuned with our blog and keep reading. Feel free to share the post.
Other Posts by us: