One of the named cities in The United States is Austin. Many tech-freaks could easily be found in Austin since it is a developed place for technology. As people are seeking more and more towards app development and technology today, many of you might be looking for an App company there for your business. As there are thousands of app developers, it is really difficult to select any one out of the list.
People keep on struggling to check out the deals and offers from different companies just to find out the best. So, to ease out your work, we here have created this list of Top App Development Companies in Austin. For selecting these names, we took various factors and parameters into consideration. I would like to share them here with you. So the factors that matters are:
The clutch and Google ratings and reviews.
The kinds of services they offer like app development, web development, etc.
The cost they charge for their services.
Availability in different geographies.
The key clients they have served and the feedback received from them.
Without much ado, lets begin to list down the Top 10 App Development companies in Austin which goes as –
As they say,"We are designers, developers, and architects, but most of all we are problem solvers." With over 12 years of experience in this domain, The BHW Group prepares specific solution to all of its clients based on their requirements without reusing and modifying any previous solutions.
They provide with solutions for both web as well as mobile apps. In around a decade, they have already reached a successful count of more than 340 web and mobile apps.  Thus, with their team of expertise, they are today one of the Top App Development Companies in Austin.
Google rating– 5.0
Clients– Buxton, Deloitte, The University of Texas
As they say, they combine proven methodologies, business domain knowledge and technology expertise of 400+ skilled software professionals to deliver high quality solutions.  They are well-equipped with top-notch expert having niche knowledge or a team with diverse technology skills and domain expertise.
Iflexion has a pool of more than 400 IT professionals. What makes them more reliable is the complete transparency they showcase which uncovers all that is to be taken care of for your business. Since 17 years, they have been serving their clients with complete range of solutions which made them come to this list of Top App Development Companies in Austin.
Clutch rating– 4.9
Clients– Adidas, Philips, Pepsico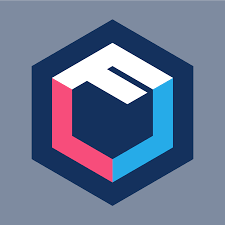 Frontside is a team of senior and executive software engineers working on different software and their applications in the best possible way. They work and share their works to community, i.e., they invest in the community. Sharing makes their business more successful and known.
Since they started, they have been delivering values and solutions every single day they work. They believe in user-focused work and experiences and also carry out the improvements in the already existing solutions. All these makes The Frontside as one of the Top App Development Companies in Austin and can help many businesses in the future.
Rating– 5.0
Clients – Dell, Honeywell, Rockspace
It is a well known company establishes long back in 2009. With 9 years of experience and expertise, they have been working for mobile and web app development services, taking a note of all the clients'requirements and deliverables thus gaining more importance in this domain.
Apart from app development, they also provide with many other solutions like website design, web apps development, etc. Since it deals majorly with the app development, this is one one in this list of Top App Development Companies in Austin.
Clutch Rating– 4.9
Clients– Elmcroft , Healthcarelinked
NMG  Technologies that is now covering around 30 countries worldwide, was established in 2008. They define themselves as- global full-cycle software development company building advance websites, software and apps using latest technologies.They are known for their clients satisfaction which bought them to the sites like crunch and mashables.
NMG Technologies is now also functional in a total of 5 countries which includes UK, New Zealand and India. They consist of a strong coding team that is ready for solutions to almost all requirements. With such success, it truly justifies to be in the list of Top App Development Companies in Austin.
Clutch Rating– 4.9
Clients– Nikon, Bacardi
It is a level 3 software company that was set up in 2008. Since then they have been working into software development. Additionally, they are also the pioneers in mobile app development, real-time systems, bot development and IoTs. Thus, you can trust them high performance results and technology innovations.
They say,"Developing, supporting and marketing our product, provided us with a lot of exposure and learning of how to make software product successful." This is what made them a name in today's market place. And it is now one of the Top App Development Companies in Austin today.
Rating–  4.9
Clients– Google, Motorola, University of Florida

A company with a slightly different ideas, was set up in 2003. They implement designs in their apps. They use design sprints and user research to build apps and products that are user-centered. Thus, their aim is to produce well-designed products for their clients and customers.
Thoughtbot can help you get 3D design and structure for any kind of web or app requirement. This makes it different from other such companies in the list. Creating a bit of difference, it should definitely be given a try and is therefore listed here in the list of Top App Development Companies in Austin.
Rating– 4.8
Clients– edX, Postmates, LOLA
They are actively working for more than three decades now. They comprise of mindful engineers, scientists and creatives. They are a step ahead of many companies in terms of creativity. As they say, they're in the business of solving complex development, product and UX challenges.
Its successful in building good relations with big clients like at&t. Its an achievement in itself and it helped them to come to the list of Top App Development Companies in Austin.
Rating– 4.8
Clients– at&t, Tektronics
From 2010, they are providing successful solutions to their clients and customers. They have innovative ideas and ways by which companies can bring their products and services to marketplace much faster. Apart from development, they also focus on the market place which is an added advantage for every company.
With having various different functions and features that they provide, it can be looked at a complete guide to take your business to another level. So, if you are looking for any sort of app development, you can give them a try out of this list of Top App Development Companies in Austin.
Rating– 4.7
Clients– Monin, Black Carbon
The most latest of all, setup in 2012 – Jackrabbit mobile says that "Our main goal is to deliver value by creating beautifully functional mobile technology." Their primary offering is native mobile application design & development for iOS and Android, along with mobile web.Their primary verticals include business applications, social, and media/entertainment.
Thus, last but not the least in the list should also be considered as it has the highest rating for their services. Since it is a young startup, there might be a long way to go.
Rating– 5.0
Clients– livestrong, salesforce.com
With this we sum-up our list of Top App Development Companies in Austin. If you are also the one looking for an app developer based in Austin, you can go through the list, analyse and select one out of it, based on your convenience. We tried our best to get you the most efficient result but still if you feel like there is some other company that should be a part of the list, you can write us back to [email protected] or you can also mention in the comments section below.
For more such useful articles, stay tuned with our blog. Keep reading and sharing!
Other posts by us: