Welcome to our next edition of top apps and games. In this edition, we will introduce you to top apps and games of February 2018. As there are tons of apps and games of different genres in the app marketplace, it is quite difficult to find the gems within the crowd. Thus, we decided to roll out a list of freshly released apps each month to help our readers to get the best out of their device. So if you love checking out apps and games, then subscribe to our blog for a monthly dose of cool stuff.
Let's now see some of the hot apps and games released this month:
Top iOS apps and games of February 2018:
1. PictoPaint: nonogram logic Pic
PictoPaint is a free iOS puzzle game in which you have to solve puzzles to reveal stunning pixel arts. There are dozens of themed puzzles. You have to use numbers and logic to solve the grid puzzles and see fun pixel arts.
2. Tummy Slide
Join penguins in the Tummy Slide world to play the first ever Tummy Sliding game. All you have to do is pick your favorite penguin and then slide through the magical worlds to collect powerups and gems to unlock other penguins. The game has 3 different worlds, 24 levels to master, and 11 penguins to choose from.
Want to see the cute side of cars, then this game is for you. The game has 20+ cutie cars waiting to be unlocked. Just pick your favorite one to go for a ride in the cutie cars world and collect coins to unlock other cars.
Climby Hammer is another tricky iOS game with a unique gameplay. You have to use the hammer to create a mountain or a course and share it with your friends to challenge their best times. Besides difficult courses hard to climb, you also get to customize your character.
5. Pod Bloom
Pod Bloom is a music box iOS app where you can create melodies by simply tapping on the screen. There are 12 different mood settings, random mood shuffle, adjustable delay, and sleep timer making it a perfect app for ambient music lovers.
6. Enlight Photofox: Photo Editor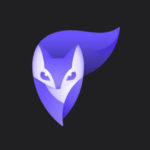 Enlight Photofox is a sophisticated image editor for iOS with layers support, blending modes, special effects, and tonal adjustments. You can use it to either simply cropping your pic or create a masterpiece using its pro editing options. It supports 16-bit image depth for HQ tonal adjustments. We will definitely recommend it if you are bored with existing photo editors and looking for other options.
7. Asana Rebel: Yoga and Fitness
Asana Rebel is a fitness app for iOS where you can find different Yoga and home workout videos for women. The app can also help you meet your personal fitness goals.
8. JibJab
JibJab is a free GIF sharing app for iMessage on iOS 10. The app enables you to share the funniest GIFs and photos from jibjab.com to your friends without having to switch apps.
9. Farfetch – Designer Clothing
Farfetch is a shopping app where you can find designer brands and latest fashion items. Browse through various designer dresses, jackets, shirts, etc. and buy the one which suits your wardrobe the most.
10. Youmiam
Youmiam is a recipe iOS app where you can find tons of different recipes to try at your home. Best of all, the app has got a simple user interface which displays the recipes in a very intuitive manner. Do check it out food lovers!
Top Android apps and games of February 2018
1. Lord of Dice
Lord of Dice is a free strategy RPG game for Android. Play real-time PVP and raid bosses to save the princess. You can also customize Master and collect over 200+ dicers to build the strongest team.
Nindash is an arcade where you play as a dashing Ninja to smash a horde of skeletons in 90+ different thrilling levels. The controls are pretty basic – tap, slide, and dash. Perform combos after combos to earn more points and conquer the global leaderboard.
3. Slime Pizza
Play as Slime's Pizza delivery boy whose ship gets crashed, leading to pizzas scattered all over a planet. Your challenge is to collect all the pizzas without getting caught by the patrol officer on the planet.
Fist of Truth is a card-based battling game just like Clash Royale. There are more than 700 cards to choose from and create a deck which you can use in a 2-minute battle to defeat the opponent.
5. The X-Files: Deep State
The X-Files is an adventurous game in which you have to solve paranormal cases and solve an international conspiracy. You have to collect evidence and solve puzzles to progress through the game.
Now you can use world's most popular communication app for business and connect with your customers in a more personalized manner. The best part you can run both WhatsApp Messenger and WhatsApp Business on the same phone.
7. Thrive (Unreleased)
The app lets you block all the distractions from the mobile phone so that you can live a peaceful life. The Thrive mode of the app blocks all notifications, calls, text messages, and apps. In addition to that, there is an app monitor, auto-reply option to let others know when you are away and available, and set up a VIP contact list whose calls and notifications aren't blocked.
Feedster is a news aggregator app where you can access all feeds from your social networks and favorite websites. You can also like and comment on the news feed. Supported social networks – YouTube, Reddit,  Instagram, Twitter, Facebook, and Feedly.
As the name of the app suggests, it deletes all the empty folders in your device storage. The app doesn't delete any non-empty folders and can also recreate system folders.
10. Calendar Counter
This app analyzes all the calendars on your phone and displays how much time you spend on different activities. Best of all it automatically creates tags from most popular words in events description, names, and location. Also, you can create categories of tags.
With this simplistic organization app, we conclude our list of top apps and games of February 2018. We hope you will enjoy these freshly released apps. If yes, then share this list with your friends on social media.
You can also get your app and game featured in our next edition of top apps and games. Send the app link and its description at [email protected]. If the app is interesting, then we will add it in our next edition of top apps and games.
If you missed our previous edition of Top apps and games series, then do check them out: