Welcome readers to our second edition of 'Top apps and games'. We started this series last month with a vision to make you familiar with freshly released apps and games every month from the crowded market, and discover cool new apps easily. In case, you missed it, feel free to check out our November edition. Now, continuing with the same note, in this edition we have hand-curated a list of top apps and games December 2017 which will help you to be more productive and get over your boredom in no time. So read the list until the very end.
Let's begin:
Top Android games December 2017:
1. Carcassonne:
Carcassonne is a multi-player tile placement game which is based on a southern French city. Each player act as the founder of the city and tries to claim territories by placing their set of tiles on the board. So the key to winning this game is to tactfully place the tiles on the board.
2. Bid Wars:
Bid Wars is a free auction-based game in which you have to collect antique items and sell them at profiles. In the game, you can create your own Pawn shop on which worldwide gamers can come and buy items from your collections which will make you richer in the game. With your every smart deal, new buildings in the town gets unlocked which will help you to expand your business.
Neverending Nightmares is a horror game based on the developer's real-life story. In this psychological game, you play as Thomas, who awakes from a terrible nightmare but finds out that he is still dreaming. As he goes deeper in his dream, he has to outrun his inner demons and discover more horrors because of his psychological state.
4. Real Kung Fu Ninja Fighter:
Real Kung Fu Ninja Fighter is a modern fighting game in which you play as a Samurai Ninja and fight with other players. The game has 2 different modes in which you can enjoy the seamless fighting experience where you can unleash various skills and battle attacks of the Ninja to outsmart other players. In Story mode, you have to guide your Ninja player to save your peaceful country, and if you just want to fight, then Battle Mode has been specially designed for this purpose.
Metal Wings: Elite Force is a 2D shooting game similar to classic Contra game but with more enriching GUI and thrilling gameplay. While playing this game, you have to guide a soldier to reach a fixed spot in a level stage while shooting enemies and robots on the way.
Top iOS Games December 2017:
Batman: The enemy within is a story-based game in which you typically play either as Bruce Wayne or Batman to discover the truth behind the plot to kill Batman. The return of Riddler and Joker will put Batman into uneasy alliances and your choices will affect the game. There are 5 episodes in the game in which the only first one is free and you have to buy the other 4 to play the full game. If you a Batman fan, you should definitely check out this game which is available for iOS 10 and above.
7. June's Journey:
Join June – a modern-day adventurer in this mystery game and help her to find hidden objects, solve jigsaw puzzles, and explore the world around from 1920s point of view. There are multiple episodes in the game where you meet with different characters and discover new stories.
8. No Brakes IO:
No Brakes IO is a multiplayer racing game but with a unique vehicle which you can upgrade to attain higher speeds and takedown other players. The gameplay is quite smooth and while racing you have to find the fastest route to the finish line.
Follow the ray of hope in the darkening world to help Elin to protect his friend and conquer his fears. Solve each puzzle, witness every sin and dilemma to know more about the shadowy space of the game. Other features of the game include – traveling through hand-crafted environments,  play against cryptic bosses, solve difficult puzzles, confront the seven deadly sins, and much more.
10. Dashy Dashers:
Dashy Dashers is a game like Flappy Bird in which you have to dash the game characters through tight spaces to collect gems and pick powerups. Complete all game quests and collect gems to unlock all cast of Dashy Dashers.
Top  iOS apps December 2017:
11. Sticky AI: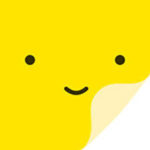 Everyone loves to click selfies but do you want to take your obsession to the next level? If yes, Stick AI app can help you. Use it to convert your selfies into selfie stickers which you can share with your friends on various messaging apps to share a laugh and convey your emotion in a more personalized manner. The app uses AI to turn your selfies into stickers.
12. Messy – Draw on your photos:
Messy is a free iMessage app which lets you easily draw on your pics and share them with your family members and friends. Choose from plenty of colors in the app and easily draw on your photos using your fingers.
13. Teletype- Send Instant Telegram:
Teletype is an iMessage extension which allows you to send awesome telegrams to your friends. Use beautifully crafted Telegram templates to deliver messages in unique ways which look visually attractive.
14. Fam: Group video for iMessage:
Fam is a free group video chat app build within iMessage. With its help, you can very easily turn any group iMessage chat to a group video party. Not just video chat! you can also play games (trivia and basketball) with your friends while video chatting to make things more interesting. In case, of your friends miss the video chat, you can always record FamMails (video messages) and send to them.
15. Brain Journey:
If you are looking for an app to twist your mind and test its cognitive capacity, then Brain Journey is your answer. Play this game to test your brain's perception, calculation ability, strategy thinking, and reflexes. There are different 20+ different brain challenges to play. Also, the app shows your statistics which includes your activity and performance history.
Top Android apps December 2017:
16. Amazon Key:
Using Amazon Key app, you can control your home access using the camera and smart lock. Also, you can set up and receive Amazon Prime deliveries in an easier manner. In order to use this app, you should have Amazon Key Kit (Camera and Lock) installed at your home. After that, you can use the kit and app to remotely lock and unlock your door and monitor door lock status via notifications. Best of all, you can create multiple guest profiles to give access to your friends and family members. However, the app is only available to Amazon Prime subscribers and in selected cities.
17. Clarity Money: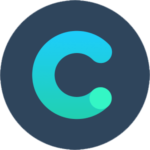 Clarity Money is your personal finance advisor which keep track of your expenses, Internet services subscriptions, transfer money from bank accounts, and various other tasks. The app uses machine learning to help you lower your bills and opt out of any active Internet service subscription like Netflix, LinkedIn, Pandora, etc. You can also create a savings account and generate credit cards score for free.
18. Files Go Beta:
Files Go is a storage manager app from Google which will help you to restore your phone and SD card storage by cleaning junk files, duplicate photos, applications cache files, large files, and unused apps.
19. Focus Go:
Focus Go is a free to use simple gallery app which displays all your photos and videos in a chronological order. The app size is just about 1.4 MB. So, if you want a lite and compact gallery app, Focus Go can end your search.
20: Library:
Library Android app will help you to digitize your library. You can scan QR code of your books to quickly add them to the app and the app will then automatically fetch its information. Also, you can create a wishlist and share it with friends.
That's all for our second edition readers. We hope you will enjoy this list of top apps and games December 2017 and share with your friends as well. Also, we will be updating this article during this month if we stumble upon some more interesting apps. If you have a cool app worth our reader's time, then do share it with us at [email protected]. Lastly, stay tuned for our new year edition of 'Top apps and games'.
Other posts from us: