Fractional CTO for Startups
A Fractional CTO helps you in quickly launching your MVP in "weeks" and not "months", and creating some low-hanging revenue stream for the product and leaves room for quick future scaling, and saves you from going off-track."
Hiring a Fractional CTO as a service is a cost effective and time saving option for the startups, because hiring a full time CTO for 250K USD per year is costly for most of them, and especially when you are a bootstrapping or an early-stage startup not having a CTO as the cofounder. This is where Agicent comes into play, we offer our top technical leaders on a very cost-effective rate (say $50/ hour for the CTO!) and on a "need-basis" where you use our CTO brains only when needed and pay only when you utilize us. You get "Immediate" CTO level service, in the "Fraction of the cost" that you'd pay to a full time CTO or a pricey consultant.
We've been playing the role of the Fractional CTO for our startup clients for more than a decade. We help our clients not just with the Technical Architecture as the CTOs, but actually develop the products from MVP to full-scaled level as the Software Product Development Team. So, when you work with us, you not only get CTO as a Service but also the whole development and design team that can be deployed to execute what CTO and business team has identified as the scope of the work.
Good software developers do what they are told, and some more. Good CTOs tell developers what to do, and some more!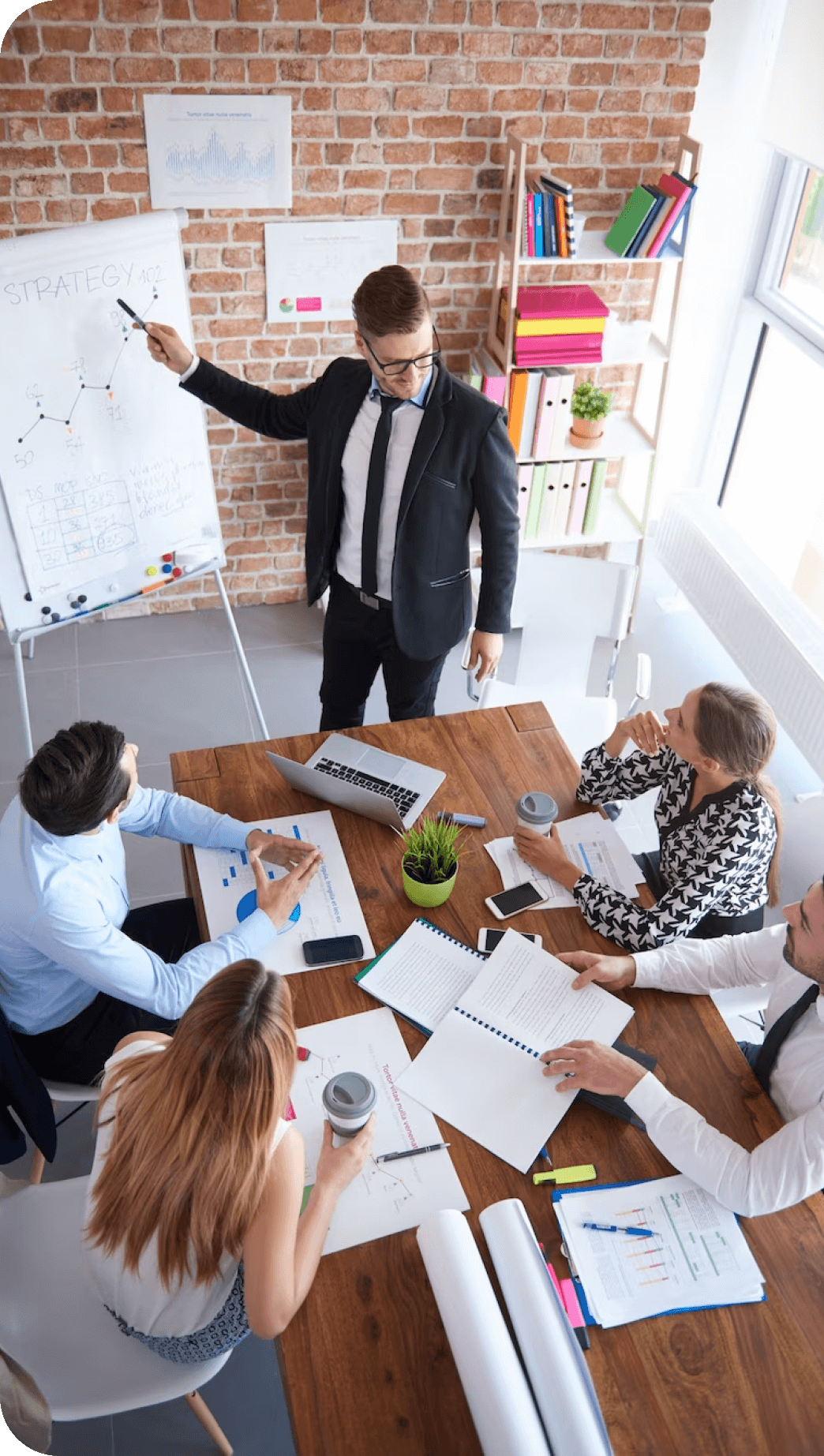 Recognised by the best Top mobile app development company

Top mobile app developers in India

Visit our profile at AppFutura

Press Released Covered by Daily Mail

Best App Development Companies for Startups 2021


Reviewed 5 Stars on Venturepact

Top Mobile App Development Company
Trusted by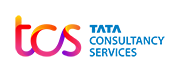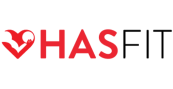 What Is a Fractional CTO as a Service, and What They Do?
A fractional CTO does all that a regular on-the-job CTO (Chief Technology Officer) would do, but on a need basis. A Fractional CTO is an advanced level highly experienced Technical Leader who must have had successful experience in creating digital products from the early stage as an Engineer or senior engineer and then as someone who has taken leadership level decisions for building a Technical Product as a whole. At Agicent, you get to work with Fractional CTOs who have created more than 15 digital products (Apps, web Apps, backends, Algorithms) for the startups from the MVP level to full scaled products used by millions of users. (Example – HASfit App, Wellcure, Aiko & Egor, Panasonic Lumix and more).
In the startup scenario, A Fractional CTO does product design, technology identification and also gets involved in some regular "implementation work" as an "over-viewer" or as a "Tech owner or Tech custodian". In a mature startup where product is already there in the Market, a Fractional CTO becomes more involved into strategic decisions and roadmaps then just implementations and solution designing.
To simplify, These are some of the major tasks a Fractional CTO performs (but not limited to):
Fractional CTO for Early-Stage Startups Is Involved In/ And Leading the Following Tasks:
1.

Understanding Your Product Idea and Long-Term Goal and Budget Also Feasibility Study:

This is the first task essentially. The Fractional CTO understands what you want to create thoroughly, divide the total feature list of your product into "Regular features", "Unique features", "Complex Features" and goes to the next Step.

A Fractional CTO is very helpful in doing the feasibility study on the "Complex or unique features" to establish if they are doable or not with the current set of technologies in the world, and if doable then how wise it is to do them.
2.

Help You Create the MVP Quickly:

A Fractional CTO will guide you to create a lean but useful MVP version of your product and launch within weeks and then put that into iteration for gaining more market. The FCTO will also help you in finding Product Market Fit, identifying revenue or monetization options, helps you achieving a low-hanging revenue stream quickly and leaves scope for rapid scaling of the product.
3.

Tech Stack Identification, Architecture Design, Building Technology and Product Development Roadmap:

Based on the specific demands of your product, a Fractional CTO will identify the Technical Stack to be used to achieve the goals and also considering the long term scalability of the product. He will also research and identify where to use open-source, where to use cross platform or native Tech, which external libraries to use, what kind of server to use and for which configuration and so on.

If you're a small startup, then a Fractional CTO will definitely play the role of the solution Architect too. Which means, he will create the architecture of the product to be made starting from its data model, and will also help you in creating the wireframes or source someone to do the same.

Depending upon the Time-to-market goal and budget in hand, a Fractional CTO will strive to identify a development approach that works the best in the startup's interest. Basically, a FCTO breaks down the whole product idea into "actionable achievable tasks". The CTO also maps out Security requirements and finds out the easiest ways to implement early stage securities and leaving a scope for future improvements.
4.

Identification of the Resources Needed, Selecting Them and Assigning Them the Tasks:

Fractional CTO will identify which different skill sets are needed to perform the tasks of development. And then they shortlist, interview and select the right engineers whether from the market or from the Tech Agency like Agicent. For example, he may choose a Full Stack developer to do both Front end and backend of your web app while a cross platform developer on react native or flutter to implement the mobile app to get more work done with less engineers.
5.

Designing the Technology and Project Management Process:

The Fractional CTO will decide or participate in the decision of finalizing a developmental model which could be Agile or Extreme programming or good old waterfall. He'll guide to design Delivery expectations, quality expectations, and schedules along with project manager. The Fractional CTO will also setup essential protocols related to software development i.e. setting up Code Repository, Backup Plans and strategy, Setting up staging/ test server or interim App distribution protocol, Live Server, Access Control, IP restrictions, Server security measures and much more. On a Funny note, most of the times the CTOs role starts from buying the domain and setting up Emails too – which means they are your go to guy whenever you are stuck at a Technology thing whether big or small.
6.

Overseeing the Developmental Operations:

Although CTOs in big companies are not involved in day-to-day implementation and tech operations but in case of early Stage Startups they are all what they have in terms of Tech leadership. So they get involved in implementation as a Supervisor or a guide and review deliveries, give feedback to the team, help them with troubleshooting when needed, offer them alternative solutions and also take feedback from the development team and implement what is right.
7.

Guiding the Startup in Sourcing the Talent:

Depending upon the project needs and budget, a Fractional CTO may suggest you to either outsource the whole project to a proper Development Company like Agicent or to distribute different components of your product to different vendors, or help you creating an in-house development team or may also ask you to use a freelancer. For smaller tasks, they may ask you to use a one-off freelancer while for perpetual work in a cost-effective way they'll opt for an Software Outsourcing Company like Agicent.
8.

Collaboration With Different Departments Whenever It Comes to Technology:

Your CTO is needed by all departments namely your development team, your marketing team or vendor, your Finance team, your Admin team, your HR Team (ofcourse) and anyone else. Most of the times they need a CTO for one-off basis except in the case of the development and HR team as they need a CTO on more day-to-day basis than others. But this Tech Leader must be efficient and broad enough to collaborate with all of them as they rely on the CTO level decisions when it comes to using the Technology for any operation of the startup.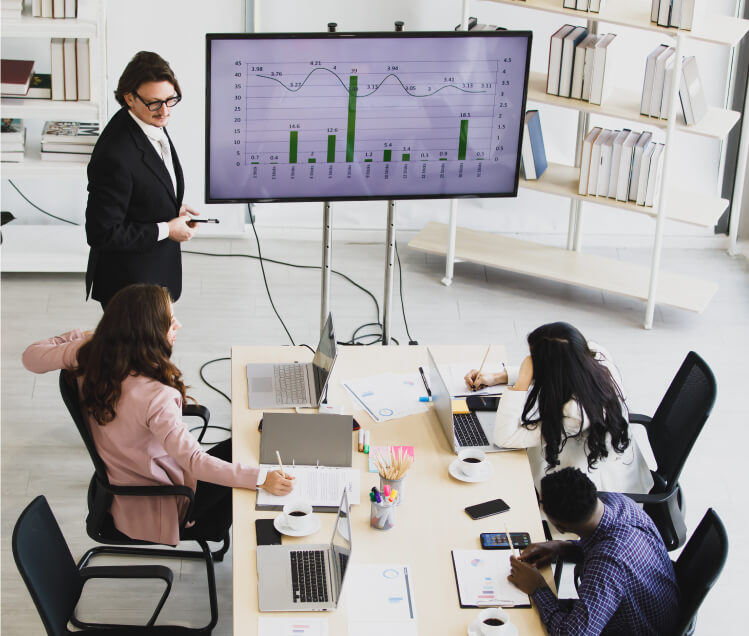 9.

A Fcto Represents You in Front of Investors or Relevant Audience:

Your investors would be curious to talk to your CTO always, to throw critical questions, asking about big technology aspects, security aspects, IPR things and so on. The Fractional CTO will be equipped with handy knowledge to answer all these questions, take feedback and also give reasons behind using the certain technology Stack.
10.

Setting up KPIs and KRAs, and Remuneration and Incentives Benchmark:

A Fractional CTO will define KPIs for your product and teams and KRAs for your engineer team according to their job roles and responsibilities and also a method to measure and compare their performances. With a great knowledge of the Engineering market, a Fractional CTO will also help you in figuring out salaries and remunerations of the inhouse and offshore team alike.
Fractional CTO for Bigger Startups Who Already Have a Product on Live, and Some Funds in the Kitty, Would Do the Following:
All or a Part of What a Fractional CTO Does in an Early Stage Startups:

More Strategic Involvement:

Assuming that a bigger or mature startup will have more Technical leaders and Project and Product Managers, the role of the Fractional CTO here would be more focused on creating short and long term Strategies related to product development and Technology as a whole. For example, the CTO may decide to change the payment gateway from X vendor to Y if Y is offering a better deal and same applies on many other aspects too.

Creating and Owning Distributed Development Teams:

In today's remote culture, most of the startups are relying heavily on geographically distributed teams. The CTO will define which team does what, and also design their collaboration protocol, setup up KPIs and KRAs and oversees and makes sure the work is being done as expected.

Helping in Creating Partnerships and Profitable Collaborations With Other SAAS Providers or Tech Companies:

You need your Fractional CTO whenever you want to forge a tech Partnership with another technology provider or a SaaS provider. For example, you may need to partner with a local news App to source News feed and you need their API. The CTO will help you getting a better revenue sharing deal here. On other way around, some other Tech company may want to use your technology to enhance their products and your CTO will help you in deciding the pricing for your Tech APIs and also method to render them securely only to the designated partners.

Helping in Identifying and Forecasting the Technology Budget:

For the mature startups who already have products in the market, it is imperative to keep on updating and enhancing their product line. This comes with a budget, and a Fractional CTO will be instrumental in identifying the same and will also creates a plan that cuts the costs down. The budget they figure out is what you show to the investors or funders and specifically "ask" for what you need in terms of next growth stage.

Team Transition:

A Fractional CTO will guide the process of Transition when you outsource all or a part of the work to an offshore team or vice versa when you bring back your outsourced work and create your own inhouse development team.
Why to Hire a Fractional CTO, what are the benefits of CTO as a service?
The tasks that are performed by the Fractional CTO as mentioned above, are the right reasons to hire a Fractional CTO as a service. Simplifying the benefits of Fractional CTO as follows –
You get a Tech Leader in less cost

You get the Leadership level Technical Brain at a fraction of the cost of a full time CTO. For startups, we charge $50 to $100/ hour for a Fractional CTO and even if you use them for 100 hours, you pay just $5000 for a Tech Leader's time.

Immediate Action and Results

Fractional CTO as a service is an immediate service in nature, so whenever you hire a FCTO they start working right away. Similarly, you don't need to pay them when you don't use their services.

Saves Time and Hassle

There is no time or cost consumption in sourcing, shortlisting, interviewing, and onboarding a Fractional CTO. Our FCTOs are super competent, you talk to them for 30 minutes, tell them your current needs and you'll know if they are able to help or not. The contracts are simple and quick and we always start the CTO as a service within two days of signing the contract.

Advantage Variety of Experience

Since they are fractional, they tend to work on more startups and products than a regular CTO who spends all their time on one product at a time. Which means, you get a more versatile experienced and street-smart CTO who just means business.

Efficiency of existing processes

You save a lot of time of your internal development team which should focus on development and delivery and engaging them in researching and gauging tech options always hamper your ongoing developments. So when you hire a Fractional CTO – they do the research and tech decision making part gauging all options and consequences while the Internal development team and keep focusing on delivering what they are assigned to.

Explore hidden opportunities and gain new perspective

As Fractional CTOs tend to be a part of more products and startups than a regular one, they sometimes give you very easy and quick solutions to monstrous looking problems. As we funnily say, sometimes a google sheet can solve your collaboration problem instead of spending $$ on a collaboration SaaS product. When you've the brains with experience in action – the complex becomes simple.
When to hire a Fractional CTO as a service?
Since it is the startups that tend to hire Fractional CTO as a Service more than well grown companies, let us focus mainly on them and find out When to hire a Fractional CTO as a Service:
If you are a non-technical founder or have just developers in the team but no technical leader with Authority and Experience, you should hire a Fractional CTO as soon as you can.
Whenever you have the product idea ready, you should hire a Fractional CTO without wasting much time. You need a CTO for all the tasks (starting from Tech Architecture, sourcing team, reading Tech contracts etc) as listed in the first section of this writeup.
Whenever you are looking to scale your MVP to the next level, you should consult a fractional CTO who will help you in finalizing the next Tech Stack, Server side, Development Approach and also security.
When you find that your current Tech Teams are not collaborating efficiently with the business team and it is difficult for them to translate your business needs into technical scope of the work or vice versa.
Whenever you are about to outsource your software development project or about to create your own inhouse team, or about to transition between the two - you need the fractional CTO to guide you through the same.
Whenever you are needing to partner with other tech providers or SaaS providers to use their technology onto your App/ Software or vice versa, you need the Fractional CTO to strike a better deal with them.
Whenever you are about to pump more funds into the product marketing and scaling – consult with a Fractional CTO.
Whenever you are about to go raising another round of funding, you carry along your Fractional CTO to "Technically represent" your startup in front of the investors and answer their questions.
Whenever your regular CTO position is vacant and you have not enough time to source/ select/ onboard another full time CTO you should quickly hire a Fractional CTO as-a-service from Agicent or any other competent Technical Partner.
Cost of Hiring a Fractional CTO as a Service
The basic cost is $50/ hour and ideally should be hired for minimum 50 hours at once as one needs that much of time to do anything significant as the CTO.
There is no setup fee, no project management fee, no separation fee.
The hourly cost will be less if you hire the CTO regularly for more than 50 hours every month for 6 months.
The hourly cost may increase to further if you hire the CTO for super complex tasks like audit of existing product.
FAQs Related to Fractional CTO as a Service
Ans: Our CTO as well as whole Agicent will sign an NDA with you in proper legal valid form and that will safeguard your confidentiality interest. Also, since we strive to work longer term with our client we make sure that the integrity is maintain and upheld for years and years.
Ans: Oh yes! In fact, our long-term experience in offering software development services is one of the factors why each of our CTOs for hire have individual experience of working on more than 15 products as the tech leader. We are happy to offer you a CTO as a service on demand and also the development team, designers, testers and any other personnel that is needed for your successful product.
Ans: Our CTOs are well versed with Web, Mobile, and backend technologies. They have been full stack developers, architects and principal engineers before picking the role of the CTO so technologies come handy to them. Especially in case of creating SaaS products and Mobile Apps, Algorithms, AI products our CTO team is super hands on. For example, our leaders are well versed with .NET, Java, React.js, MongoDB, node.js, native app development, python, Ruby, databases, OpenAI APis and more.
In terms of domains, our CTOs have lead projects in Healthcare/ Health Tech, FinTech, EdTech, IoT, Telecom, Retail Tech, Property Tech, games and many other domains.
Ans:
Yes, some of them are publicly displayed on our website like HASfit, Aiko & Egor, VaycoPlus and if you want to talk one on one then feel free to email us at
[email protected]
.
Ans: You'll always get the same Fractional CTO so that you don't have to do any repeat knowledge transfer. You can use our CTO today for a month and may want them again after 5 months and you will find the same person again.
Ans: Yes, its totally your choice. However, since our CTOs have a physical easy access to the team of developers and associated personnel you will always find it beneficial to use us as a whole. However you can always start with just Fractional CTO as a service or Just development team.