Mobile App Development Company in India
For 13 years since its inception, Agicent has been one of the Top App Development Companies in India for the App startups in the USA and rest of the world. From creating App MVPs for early stage startups to scaling and maintaining fully scaled Apps like HASfit, Agicent has been the Tech Partner of choice for all sizes of App Startups cutting across multiple domains.
Some of our most solid apps are in the domains like Health & Fitness, IoT (internet of things), HealthTech and Telemedicine, AI, OTT Streaming Apps, and Mental Health.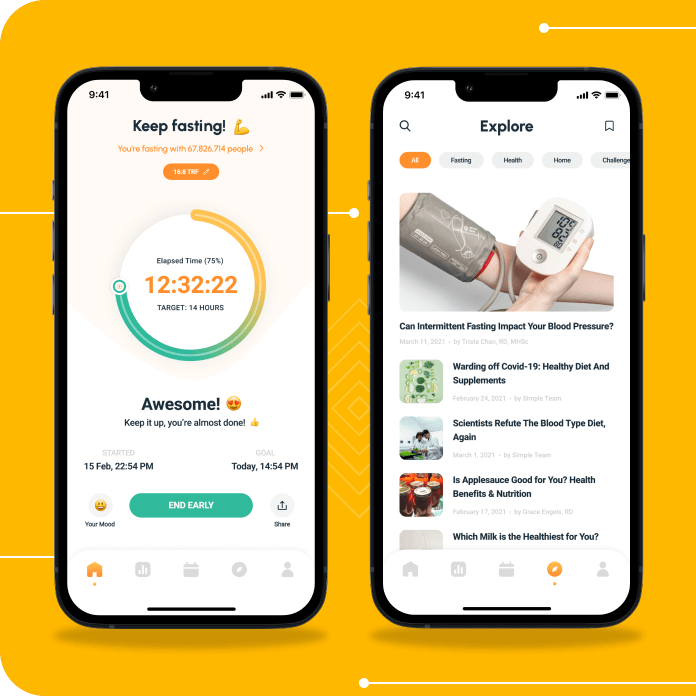 Recognised by the best Top mobile app development company

Top mobile app developers in India

Visit our profile at AppFutura

Press Released Covered by Daily Mail

Best App Development Companies for Startups 2021


Reviewed 5 Stars on Venturepact

Top Mobile App Development Company
Trusted by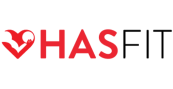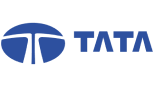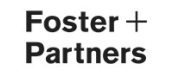 Full App Lifecycle Services from Agicent Mobile App Development Company in India
For us, the full App Lifecycle Services mean way more than just Mobile App Development or Design. We go above and beyond for our startup clients and offer them following services:
Rapid App Prototyping/ MVP App Development
Full Product Development (Front end and backend), Infrastructure and Server hosting.
Fractional CTO services.
Mobile App Marketing, Promotion, PR activities, Organic Marketing, Paid Marketing.
Assistance in fund raising, approaching and pitching seed and angel startup investors on your behalf and securing funding.
Helping you partnering with other brands (Brand Integration) for mutual benefits.
Custom support and backoffice operations.
We are proud to be the Startup Friendly App Development Company in India that is behind the making of now famous apps, which were just a startup when we started with them. Some of the prominent examples of App Startups that are working with are: HASfit (4 million users), Mediorbis Telemedicine App (1 million users), Jyotish for all (100 K users in 5 months), Wellcure (500 K Users). We also work with Brands like like Tata, Fosters & Partners, and Panasonic to build superior technical products and handle large scale IT projects.
Our fine-tuned process of App Development is so simple yet so powerful that even if you're an early stage App entrepreneur with just an App idea, you'll find it how painless it is to get that done. And in case you already have a tech team, then we can just blend in and create wonderful Digital App Products.
Discuss your goals with us
Here are some of our prominent and Recent App releases, with their respective App Development Costs
We are the experts of digital and mobility transformation, using codes, design, and lots of passion and innovation. Find out some incredible success stories of our iOS app development services that created history.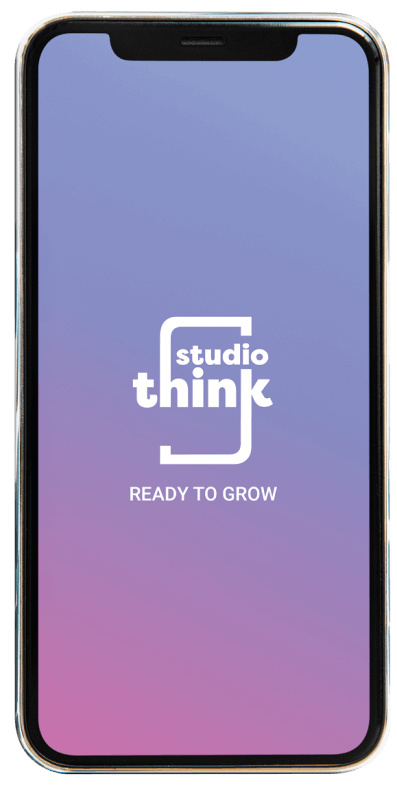 Studio Think
Elevate your self-development journey with Studio Think
Studiothink is the modern self development and mindfulness App that acts as a mindset coach in your pocket, giving you all the resources you need to create the life you want to live. It gives you 24/7 access to the best of personal development literature, knowledge and tools, carefully curated by top-notch coaching experts, in a format that fits into even the busiest of schedules. Studiothink is going places from the day 1, as shown at Flexpo UK Event and Health & Well Being at Work event.
Approx Development Cost: $ 30,000+

HASfit
Top Home workout App with 4 Million Users
HASfit stands for Heart And Soul fitness because we believe everyone deserves to be fit. We created its first version back in 2014 and since then there is no looking back. The App supports iOS, Android, Roku, Firestick, Chromcast and have accumulated more than 5 million workouts checked in by the users. HASfit is going places!
Approx Development Cost: $ 40,000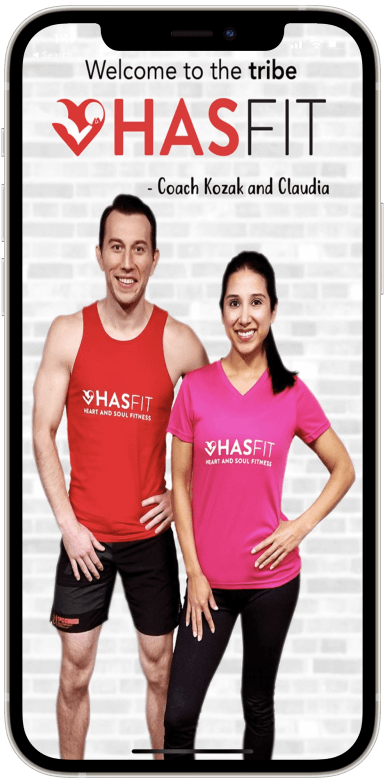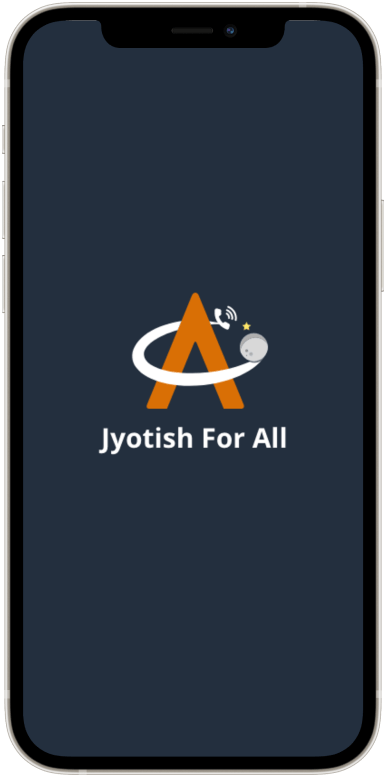 Jyotish For All
Tele Astro Consulting App - real time calls, billings, and earnings!
Jyotish for All or Astro for all is a Tele Astro consulting app just like any telemedicine app where you can talk to any live expert astrologer, tarot card reader, mystique on their per minute charge via video, audio calls or chats. The billing is real time, we implemented wallet which works globally and using Agora to facilitate the video calls, same framework that is being used in famous Clubhouse App. With 10K users in its first month of launch, we are hoping highly for the App.
Approx Development Cost: $ 60,000

Rates for Mobile App Developers on Demand
Following is the standard rate card for different Exp and skill levels of On Demand iOS App Developers. Besides this, we can also create a custom on Demand App Team and optimized the monthly rate based on your specific needs.
App MVP Essential Team
1 App Developer.
1 UI/UX Designer.
1 Business analyst and Project Coordinator.
Shared Tech Lead and App Tester.
Perfect for rapid MVPs and maintenance App projects.
App MVP + Team
All of MVP Essential, Plus
1 Additional Full Stack Developer.
Backend Experience
Fast scaling from MVP to commercial grade App.
Perfect for quick scaling, frequent enhancements and live Apps.
App Growth+ Team
All of MVP +, Plus
5 Developers for App and full stack.
Full Time Tech lead.
Managed Server and Hosting Management.
Dedicated Account Manager.
Perfect for Apps in growth stage with large number of users.
Our work
Some of our Best work that we are Proud of! With a Portfolio of 1000 + Mobile Apps, Web Apps, games and desktop software, Agicent is Awarded as Top App Company 2021 by Mobile App Daily. We work with Startups (like HASfit, Wellcure, SmartIRX), Established Companies (like Anton Paar GmBH, State Restaurant Equipment Inc) and also Giants (Like Tata Consultancy Services) and create superior Apps and Digital products everytime.
UBTEO
Real Estate
UBTEO App Ecosystem is the most comprehensive American Real Estate Marketplace Tech Company. Users can list their home and save your equity by not paying 6% commission to the realtors, ubteo provides all the legal documents, advertises your home on social media, gets only pre approved buyers to see your property, manages and picks what the best offer for you without any pressure from real estate agents, get 24/7 live support and get an expert advice. Agicent created the App suites and web from the scratch.
Aiko & Egor
Education
Aiko & Egor is an animated video series and app developed by See Beneath, a California-based non-profit. Aiko & Egor displays simplified animation and engaging underwater characters and is intended to be watched together by children with autism and their family members but is appropriate for many developmental levels and can be enjoyed by all children. This app has skill building games, animation- based learning lessons, and simple games.
We've been working on Aiko & Egor for 9 years straight, created the whole App from the scratch after initial developers left. The App is developed on partially native frameworks, while the games are developed using Phaser framework and also Unity.
Pharmacy Crack: Rx Drug Trivia
Quiz App
Pharmacy Crack is one of its kind Drug Trivia quiz App supporting multiplayer environment at once. It is fun and knowledge oriented trivia app for pharmacists, nurses, students, physicians, technicians, drug enthusiasts, and anyone. The questions are regularly updated with new creative content.
We created Pharma Crack from the ground up, used native technology set with some react native and animations, while the backend is in the node.s and sits on AWS.
#ClientSpeaks
Learn more about our processes from our clients.
Mike Tiernan
Vice President, SearchTech
New Hampshire, USA
Agicent went above and beyond to convert our idea of making easy learning app for autistic children into a reality. They picked the project from design stage back in 2014 and since then we made interactive lessons, children games, user data capturing and progress showing for Parents and much more. We are looking to work with them for next long years too and highly recommend them to anyone.
Mike Tiernan
Vice President, SearchTech
New Hampshire, USA
App Development Process at Agicent App Development Company India
1. The App Development Discovery Phase
The App Development Discovery phase is the most important foundation phase of any App development Project. Some clients come up with just an idea, some come up with App wireframes, and a few with full specifications (read – how to write app specs yourself? ) and we modify the App Discovery Process Accordingly. Simply stating, this is what we do during discovery phase –
Step 1 – We understand your vision around the App idea, then you Business Goal, and the App's ultimate Goal and USP.
Step 2 – We gather features & functionality that you want in the app, we put our suggestions too and record everything.
Step 3 – We discuss the strategy in terms of if you want to launch an MVP App first or a full product, your preferable launching date, marketing plans etc.
Step 4 – We document all these requirements to put forward for the next step of App analysis, App Estimation, Technology & Architecture Identification.

Let us convert your App idea into a reality using best App Development practices
Common mistakes during Mobile App Development in India – we've to Avoid these!
Following are some of the common mistakes being done while doing Mobile App development that are better to be considered and avoided before commencing the project.
Overestimating the cross-platform technologies

Cross platform technologies like Flutter or React native surely provides you the option to have a single code base for the front end, however it is important to know that the backend and integrations do take their own sweet time whether you use react native or Flutter or pure native technologies. So, using react native can save maximum 30-40 % of your App development time Vs using pure native. Also, when it comes to integration with third party libraries for performing various functions – native technologies are the ones that rule the roost. Native technologies like Swift for iOS, Kotlin/ Java for Android get the priority support from OEMs (Apple and Google) and also by all other library providers (whether it is a Healthcare EMR API like redoxengine, or an image processing API or so on).

So even though most of the App projects are a good candidate for cross platform app development, still not all of them are and it is important to not neglect the power of native app development completely.

Ignoring creating an MVP or Proof of Concept (PoC)

For the projects or technologies that we've (or someone else has) already worked upon it is fine to directly jump on creating the app; however, in case you want us to create an altogether new feature or technology that has never been done before then it is advisable to create an MVP or a proof of concept before creating the whole project. A PoC makes sure of the feasibility, and allows us to foresee possible future challenges or opportunities while scaling up.

Not doing multiple rounds of Performance Optimization and Rigorous Testing

It is not uncommon to see the Apps that work great during development or in the hands of your group of testers, turn out to be buggy in the live environment. This happens mostly because less time is allocated for multiple rounds of polishing and performance optimization before going live and it should be avoided if time and budget allows. You always have one more thing to do, before going live!

Not doing Device Specific Design Modifications

We understand one App should look same across all the devices and that is perfectly fine, however due to large number of Android devices and iOS devices it is advisable to be open minded when it comes to slightly modifying the designs separately for both these devices. It may take only few extra days or may be couple of weeks, but the results are always awesome because your user on their device gets to see the best version of their app and not just one size fits all one.

Neglecting Heavy Content Optimization

In the current day and age, it is absolutely common to have high resolution (and heavy in size) user generated content i.e., videos, audios, images and now even 3D designs. The technology is much advanced and most of the development environments offer you file optimization libraries by default, but we still advise to always on a look up for new technologies that can help you further optimize the content size resulting in high-speed delivery of the content. Technologies like CDN are very important here.

Putting Monetization Strategy on a back burner

It is understandable that you just can't decide on the monetization model right in the beginning, but during the final rounds of development atleast some monetization strategy should be decided and implanted. For example, some Branded Paid Apps (like Netflix) sell their subscription via their web version and not through the Apps (probably to save the App store's commission) but new apps can't afford it. However, if you're going to launch a web version of your App along with the mobile version then we can always make a strategy which encourages users to purchase from the web version more vs app store purchase. Knowing the monetization/ sales strategy beforehand helps you in designing your marketing, customer onboarding campaigns better and keep everything in sync.

Not Optimizing Apps for Marketing & Analytics

There is no use of having an App if you can't market it. App marketing campaigns (Free or Paid) require you to integrate your App with several Marketing SDKs like Google Ad SDK, Revmob, FB analytics and more. Also, your App store download page and the App's web landing page are the gateway to the new visitors so having these pages well optimized with right keywords, images and offerings are very much important to gain new visitors.

Using Big costly Tools and Services during MVP Phase

All these frameworks and tools provider want to sell you their product, but not all big tools are needed atleast when your App is in the MVP phase or is still gaining users. We've seen some startups buy heavy costlier tools right during the development phase, which are not needed until your App is actually growing a large user base. Paid tools like Paid analytics, array of hosting and data services, Heat Maps, User Engagement tools, Paid repository and version control tools, paid project management and testing tools etc. may not be needed in the early phases and emphasize should be on getting the App created in less time, using most cost-effective tools and go live as soon as it can.

These paid tools are no doubt amazing, but you'd need them more when the app has large user base and not just in the beginning.

Not Updating the App Frequently, undermining Repeat Engagement Features

It is tempting to offer all your great App features at once, however it comes with its own disadvantages. The major one being, the delay in the launch and then you end up having no ideas for the next update. While App users these days want fresh updates, new features and integrations so they keep engaged with the App.

Also, Repeat Engagement Features are very important and should be thought right during the development and also be released frequently. Features like Invite your friends to earn discount, contests and rewards, highly personalized notifications, gamification are absolutely important and help you retaining your existing users while gaining new ones.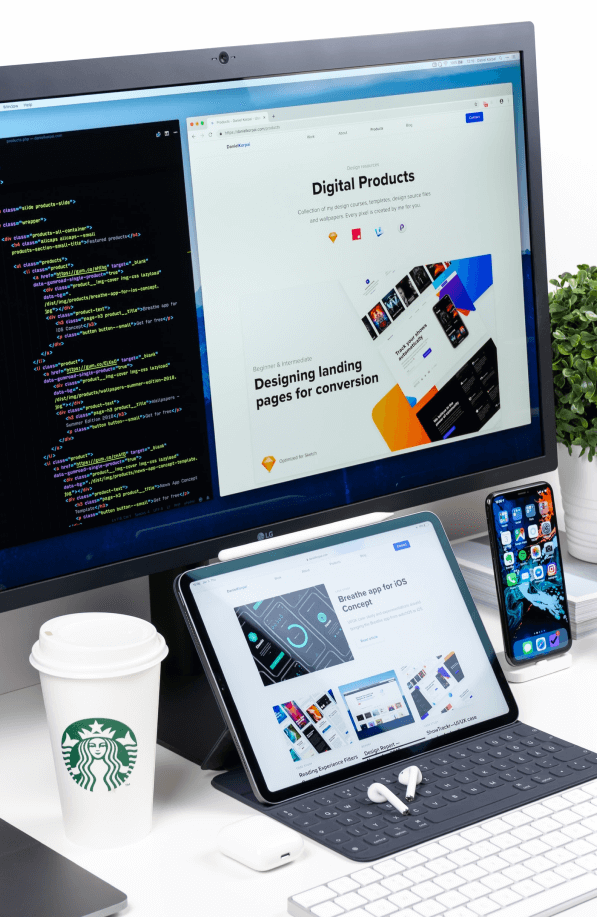 Limitations of App Development Process at Mobile App Development Company in India
Less Content Generation and Editing Tools

One still has to look for high end desktop or web software when it comes to editing multimedia like Video files, audio files, 3D files. Users are super creative but the App market still lacks tools that can help you performing high end tasks like video editing, image creation completely on the Apps itself. With the growing processing machine powers of the mobile handsets, this limitation can be covered very soon.

Higher dependency on Cloud

Again, devices are smaller than computers and therefore have less processing powers. Which means, every good app that you love has to do majority of the processing on the cloud and not on the local system and this means almost all major Mobile Apps are of no use if there is no decent internet connection. Cloud is a great thing, but over dependency on cloud results in higher server cost, more device and internet consumption and substandard speeds.

Excessive Device Support required

Due to the variety of OEM Devices size, Type, Version, and OS Versions, it is challenging for a developer to provide full support to all the app uses in one go, so it becomes sort of a continuous exercise to extend support to more and more devices.

Cross platforms are still in early stages

In an ideal world, writing code once should run everywhere be it Android or iOS or web. But in reality, all these great cross platform technologies like react native, flutter are still far from being the perfect replacement of the native technology and also due to higher dependency on the backend Custom Mobile App Development is still a time consuming and complex process.
Future of Mobile App Development in India and world
As per our research, discussions, and vision we understand the future of Mobile Application Development is super bright and is only going to grow from here. Some of the salient future things that we see coming around the corner are as follows -
Smart Home Automation/ IoT App
There is no doubt that all new Apps are going to be IOT enabled in some way or another. You metaverse Apps will start controlling your home devices and car and many other aspects of life. With the advent of advanced internet enabled devices and appliances, it is become easier everyday to integrate your app with these for greater purposes than just consuming or generating the content.
We believe, mobile apps are going to play a core role in the advancement of Home automation and IOT world.
Advance Cross Platform Frameworks for App Development
All major cross platform communities are working towards making those as the perfect replacement of native technologies, so much so that they are striving to have single code base for not only different front end platforms but also for the backend. Ready to use libraries for repeat functions are being improved and we can soon see these cross-platform frameworks becoming the new Java of the mobile apps world.
Advance No Code Frameworks/ Low Code Frameworks
Not everyone can afford to hire a development team to create their app, and not everyone can learn to code oneself and this aspires innovative engineers to create Low Code/ No Code App Development Frameworks. These frameworks may not be able to create complex Apps using drag and drop kind of things today, but they are in pursuit of reaching at a point where they can blend with the custom code easily and save a lot of App development time and hence cost. They will charge their own fee, but it can be worth it atleast during the MVP phase.
High End Apps for Healthcare/ Personal Health Apps
Healthcare is one of the biggest fields that is most receptive to technology advancements and exploited mobile apps for various usage like Telemedicine, EMR/ EHR, Health journaling, Insurance, device integration and more. However, the next wave of Mobile devices advancement may enable users to measure much more data points of their body than just heart rate or BP. New generation of Mobile devices and Apps will not just check on you when you want, but will keep a track of your overall data and life progress and help you avoiding future issues and keep healthy for long.
Fintech Apps to Grow and replace traditional Financial Institutions in less than 10 years
We use digital currency everyday, we trade via apps, we invest and do everything we would do with money via Apps but is this the end of Fintech in Mobile Apps? We'd say not at all, it is just the beginning. The involvement of Artificial Intelligence (AI) in the Fintech Sector would not only enable you to invest, gain, play with your funds but will also suggest you where to invest, what to invest and replace your IVY educated Investment Banker very soon.
So the expertise that high net worth individuals buy by paying a fortune, will be in your hands at your disposal with the power of AI and larger integration of the world's fintech technologies.
Mobile Edutech Apps – Replacing Classrooms completely
We've seen how EdTech Mobile Apps facilitated learning and developing during the pandemic time when everyone was studying from home. Like Air, Water and Earth – quality education should be accessible to all and our industry is working relentlessly towards making this a reality. Its not very long before AI empowered high quality educational content and Apps will replace the culture of going to classrooms completely. High end collaboration tools, AI empowered education courses, and tools to keep you committed are going to change the way people get educated and earn degrees. Mobile Apps ofcourse are going to play a core part in this big change.
AR VR are here to stay, and grow. For Gaming and Beyond…
Augment reality Apps (AR Apps), Virtual Reality Apps (VR Apps) and games are still in their early stage. The future will have more "realistic" reality augmenting apps and also creating a more "real" virtual experience. Facebook has already conceived and launched meta, ViroReact is the first step toward this direction to give confidence that in future we can incorporate VR & AR with react. We also expect to see improvements to React Native for VR in open source. For example, we anticipate that projects aimed at reducing memory consumption for VR use cases will also reduce memory consumption for React Native on mobile and desktop experiences.
Industries that we've created React Native Apps for
We've created an app or a software for practically many industry verticals in the last 13 years. From Healthcare to lifestyle, from IoT Apps to AR/VR apps, from Games to Enterprise Apps, From Booking to Fintech Apps and so on. You pick a category, and we'll show you a latest or older App on that done by us.
Technology Stack for our Mobile App development Company in India
We research, strategize, and come up with the most steadfast and profitable model of the Mobile app for your business. Hire Mobile app developers to take advantage of technological advancements that gives you an edge over your competitors.
Language

Swift

Kotlin

Java

JS flavours

Dart
Frameworks

Xcode

Android Studio

React Native

Flutter

Node JS

Laravel
Database

Mongo DB

MySQL

MS SQL

PostgreSQL
Backend

Node JS

Graph QL

Laravel

PHP

Core Java
FAQs for Mobile App Development Company in India
Ans: Plenty of reasons, the first one being
Ans:
We've written a detailed blog post on App Development Cost that you can read here –
How much does it cost to create an App
or you can use our
App Cost calculator
. For quick starters, a simple Mobile App MVP may cost $ 10 K, while a bigger and more useful and feature laden app can cost more than $ 20 K and beyond. You can also hire an App Developer from us, starting from $ 1800/ month if you're looking for creating a team of App developers remotely.
Ans: We do both. Over the last 13 years, we've mastered all technologies when it comes to mobile app development so if you want us to create an App using native tech we do that and if you ask us for cross platform we do that as well. We can also suggest you the right technology based on your project type. Just get in touch with us.
Ans: We do it all. For us, it is a digital product and a digital product should run across all the platforms its target users are on. So, whether it is a web app development or a mobile app development or backend programming or Embedded device integrated development – we do everything to create high end digital products.
Ans:
We sign a
non-Disclosure agreement
(NDA) as soon as you contact us for the duration of minimum 5 years. Also, since we are a pure play app development company, we've no goal to create our own Apps and become competitors to our own clients. Also, our team members are bound by the NDA we sign with you.
Ans: We welcome all projects. In case of fresh projects, we follow the process mentioned above. In case of existing projects, we need to see existing code base and files first before doing an estimation. Some of our Top Apps are the App projects that were previously created by other developers and we made them excellent so feel free to send such projects our way.
Ans: Yes, ofcourse. We already work with several technical clients of ours where some part of the projects are being developed by other teams in different time zones while we do our own parts and collaborate using several tools like CI/CD pipelines. We have no problem working with other developers, we find it fun and a knowledge gaining aspect.
Ans: Yes, ofcourse. We are absolutely transparent and helpful and if you need us besides development like for presenting the App's technicality to investors, you'll find us right by your side. We are here to play the role of your CTO and technical team whenever you want. We want to see you succeed and if that takes us to walk extra mile with you, we just do that.
Ans: A 3 to 6 months of Tech maintenance is free from our side after going live. Post that you can hire us on retainer maintenance model for as low as $ 1000/ Mo or more (depending upon how many hours you retain us for). About Cloud cost – the cost of storage is always nominal, what these hosting and infra providers charge is for exchange of data and for a slew of several other services like security, backup, API calls and more.
Ans:
Yes, some of them are publicly displayed on our website and if you want to talk one on one then feel free to email us at
[email protected]
.
Ans: It's a pretty subjective question to answer, but if you want to create an app rapidly for both android and iOS using native you have to create the same application twice from scratch for both platforms and will probably need two different skill-set developers for the same. Whereas, deploying react native you can reuse the same code multiple times (for the front end) which saves effort, time and money as it is faster, cross platform, and easy to modify (single front end code base).