As we are trying to cover all the major countries in the United States, the next up in the line is Boston. Technology is growing up tremendously everywhere so is in Boston. If you are looking for an app development company particularly in Boston, this post is definitely to help you out with the best choice of all.
If you really are the one looking for an app for your business, you should not rush with your decision and should take a deep insight of all these companies and their offers before finalizing one.
For creating this list, we considered the following factors for analysis:
The geographies they serve.
The number of clients they have worked for since their existence.
The clients and customer reviews regarding their services.
Popularity and name across the globe.
So, based on these points, we reached to a concluded list of Top App Development companies in Boston which I'll be sharing with you all. The list goes as:
1. Rocket Insights
Clutch Rating: 4.9
The company was founded in 2005. It is a small team but one of the most passionate teams for their products. The owner says,"We started Rocket Insights to bring that experience to the agency world. We love the craft of software and we don't follow the traditional "outsider" agency model." With their 100% repeat business, they believe this approach is a breath of fresh air in the agency world.Thus it won't be wrong to trust an experienced team for your work. This makes Rocket Insights the best in this list of Top App Development Companies in Boston.
2. Hedgehog Lab
Clutch Rating: 4.7
Founded in 2007, they are a global digital product consultancy that specializes in multi-platform software. They focus on designing and developing software for some of the best businesses. They architect, design, develop, and market apps & digital solutions for phones, tablets, TV, kiosks & and other post-PC devices. They are now spread globally into UK, USA and Europe.
Hedgehog lab has architected and developed mobile solutions and software for clients like News International, New England Sports Network, Financial Times, Statoil, Mitsubishi. These achievements surely deserve to be in the list of Top App Development Companies in Boston.
3. Zco Corporation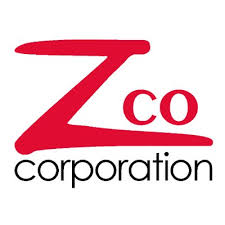 Clutch Rating: 4.7
This is the oldest company in the list, founded in 1989. They are into this business for more than 25 years from now. This is a good enough reason to keep them in this list of Top App Development Companies in Boston. They called themselves a tried and true development company. Its powerhouse team, one of the largest in the world, was handpicked for specialties in mobile app development, enterprise software, and animation services.
Some major areas of their services are:
Custom Mobile App Development
Enterprise Software Solutions
Animation Services
Working with such advanced technology will surely keep them going in the long run as one of the Top App Development Companies in Boston.
4. AndPlus
Clutch Rating: 4.9
The company was established in 2009. Since then, they are known for developing creative softwares. The roots lie in software engineering. They consider user experience as their primary passion. This keeps them above others as it all revolves around the users. Their team consists of over 32 engineers, software architects, and UX/UI Developers (all located in their Southborough, Massachusetts office) allows them to work on a variety of projects for large enterprise customers, as well as small and medium size businesses.
They are widespread amongst different platforms and industries which make them more versatile in this list of Top App Development Companies in Boston.
5. Boston Technology Corporation
Clutch Rating: 4.9
It was founded in 2004, with a thought of growth in the technology sector. They are now one of the leading technology provider , partnered with fortune 500 companies. The main purpose for being a partner with fortune 500 companies was to innovate startups, strategise, design and develop solutions for the enterprises.
With strong expertise in technology and a keen sense of design, we identify opportunities in emerging areas of patient engagement, improving health outcomes, digitization of business processes and IoT human interface applications. The big achievement for them is that they have been on INC 500/5000 list of america's fastest growing private companies for 3 years in a row. This makes it a compulsory name in this list of Top App Development Companies in Boston.
Harvard School of Public Health, MIT, Boston Children's Hospital, Fidelity, Farms2Tables are some of their clients.
6. Intrepid
Clutch Rating: 5.0
Founded in 2010 with offices in Cambridge, MA and Union Square, NYC. Intrepid is an end-to-end digital product strategy, design and development company. They say,"With expertise in product strategy, design thinking, user-experience design/research, and impeccable development for iOS, Android, Back-end, Web, and embedded systems, we will help bring clarity to any omni-channel product vision."
The team comprise of over 120 technology experts. They specialize in native mobile development, web development, firmware development, experience design, digital product strategy, project management, and quality assurance. With a rating of 5.0, it well deserves a place in this list of Top App Development Companies in Boston.
7. Thoughtbot
Clutch Rating: 4.8
Founded in 2003, Thoughtbot comprise of one of the most experienced team of designers and developers. They aim to create great user experiences powered by well-made software. To understand wat jobs are needed by the users, they have a very efficient sales process. When they start the project, they first run a project design sprint. The prototype is then tested with real people.
The team comprise of only designers and developers. The team is self-managed with no managers. Therefore, it is now one of the Top App Development Companies in Boston.
8. Epsilon
Clutch Rating: 5.0
The company is one of the oldest, founded in 1969. With more than 70 offices worldwide with over 7000 associates working across. They are the first of a new breed, harnessing rich data, groundbreaking technologies, engaging creative and transformative ideas to get the results our clients require. They connect people to brands and are therefore one of the Top App Development Companies in Boston.
9. Snappii
Clutch Rating: 5.0
Snappii was founded a bit later in 2010. Therefore, it is a small team of dedicated individuals. They promise to deliver the same results faster than anyone else in the industry. It says, "Results in days not months". Even a complex app can be done in few days.
This holds a major advantage today and is enough to get it here in the list of Top App Development Companies in Boston. Their "secret punch" is that they use Snappii's ultra-fast mobile app development platform which enables them to build apps 30 times quicker and add many powerful features to your apps. Since they can build apps quicker they cost less to build saving you money and making custom apps affordable for any company.
10. DOIT Software
Clutch Rating: 4.9
The latest one in the list, founded in 2014. In only 4 years they have established their  name in this market. They helped their partners in USA, Norway and Hong Kong to solve many challenges using a proactive and creative approach. This states that they are not just doers but thinkers. With a creative approach of every single problem, they are doing great so far and hoping for much higher results in the future.
Thus,this emerging talent firmly holds a place in the Top App Development Companies. Except for IT expertise, they have own experience in startups and new businesses development. They're professional in Mobile applications creation (native iOS, Android, React Native), UX/UI, QA, Outstaffing.
With this we sum up our list of Top App Development Companies in Boston. As we have concluded the results with a detailed research but still if we left out something, or you think any other point should be included here, you can write us back to [email protected]. You can also reach out trough the comment section below.
We are trying to cover up more cities in the US, some we have already written. For more of them, stay tuned with our blog.
Other Related Posts: