The first thing to mention here would be whether it is iPhone "Ex" or iPhone "10"? Well, everyone to take a note, its "iPhone 10". I came across majority of folks calling it iPhone Ex. So, it is the foremost thing to correct before moving any further. As each of us are aware of iPhones, its been known for the most trusted and refined mobiles phones in the market since years. Apple never fails to impress its customers by releasing atleast one masterpiece a year. It is getting updated with each version being released. This year is going to be a double hit with two very special and highly sophisticated models being released, within a gap of just a month.
With some slight differences in the specs and the overall persona of both of these, it might be a wise decision to be select any of these. You should take a detailed glimpse on all what is being provided and what really are the differences. Before going for a higher investment that it demands, make sure that  all you give for is worth the pain.
To make sure that all our analysis and points are real and true, we had a deep research of what exactly these phones hold. These are the two most exciting apple iPhones with numerous new features. We shall study these features in deep to get a clear conclusion of which one is better for you.
Lets first have a comparative analysis of 2 iPhones that are scheduled to be released within days. I believe it is must to list down the differentiating properties for each of these.
| Properties | iPhone XR | iPhone XS |
| --- | --- | --- |
| Price | Expected: ₹ 76,900 | ₹ 99,900 |
| Battery | 2942 mAh | 2658 mAh |
| Display | 6.1" (15.49 cm) | 5.8" (14.73 cm) |
| Camera Features | 5 x Digital Zoom, Auto Flash, Face detection, Touch to focus | 10 x Digital Zoom, 2 x Optical Zoom, Auto Flash, Face detection, Touch to focus |
| Colors | Black, Blue, Red, White, Yellow, Coral | Gold, Silver, Space Grey |
| Display Type | LCD | OLED |
| Height | 150.9 mm | 143.6 mm |
| Pixel Density | 324 ppi | 463 ppi |
| | | |
| RAM | 3 GB | 4 GB |
| Screen Resolution | 828 x 1792 pixels | 1125 x 2436 pixels |
| Screen Size | 6.1 inches (15.49 cm) | 5.8 inches (14.73 cm) |
| Thickness | 8.3 mm | 7.7 mm |
| Touch Screen | Yes Multi-touch | Yes 3D Touch Touchscreen, Multi-touch |
| Waterproof | Yes Water resistant (up to 30 minutes in a depth of 1 meter), IP67 | Yes Water resistant (up to 30 minutes in a depth of 2 meter), IP68 |
| Weight | 194 gms | 177 mm |
| Width | 75.7 mm | 70.9 mm |
These are some differences being made possible in the upcoming two iPhone models. You can say the battle is real.
To have a much deeper insight before just going for those hard-earned bucks, We'll have a point to point discussion to understand all aspects to these iPhone models.
       1.Display- only bigger
iPhone XR is nothing good except being bigger. The biggest compromise made with XR is its downgrade from OLED to LCD. This downgrade will definitely affect the display quality and resolution. As you can also notice the change in the resolution mentioned in the table above. The pixel density came down to 326ppi.
All of these points conclude to the fact that a bigger display cannot always be  better. It lags behind iPhone XS which comprise of much better properties.
        2. Design- it made a difference
Yes iPhone XR holds around 5% of a bigger screen comparatively but when it comes to the overall design, it is about 10% heavier and thicker than iPhone XS. In this slim phone competitive era, it is definitely a major holdback for iPhone XR as it is a way thicker and heavier.
As one thing leads to the other, the differences in design are broadly due to the LCD display which is not as flexible as OLED display.
So, if design really matters  to you, you should think twice before going with any one choice.
Apart from this, iPhone XR makes it feel good with a aluminium body. Plus, unlike the iPhone XS, it comes in a range of colors like White, Black, Blue, Yellow, Coral, (PRODUCT)RED. Never before did iPhone offered such a range of colors.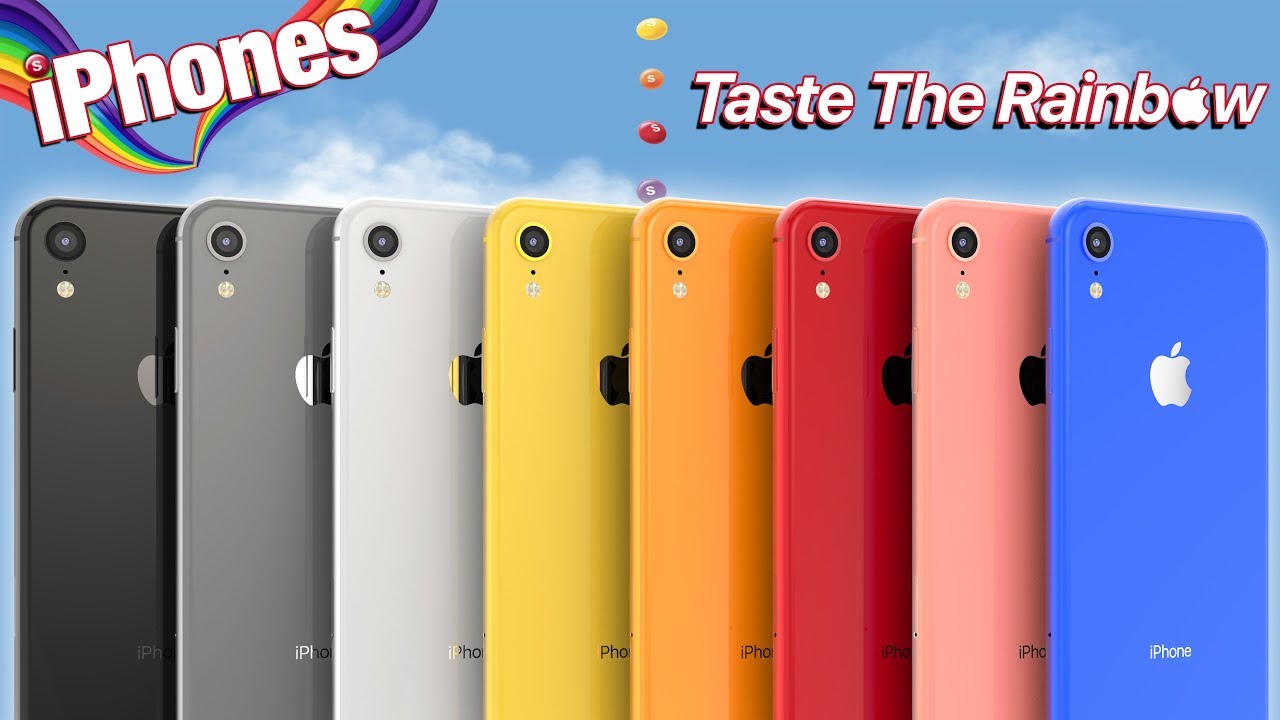 3. Performance Perks
As already mentioned, iPhone XS comes with 4GB of RAM while XR has 3GB. The increased RAM will surely lead to a better multi-tasking ability. But primarily the extra RAM is needed for the iPhone XS's dual camera (more in the next section) and no-one thinks last year's iPhone X (3GB) is slow.
So, it holds only a pinch of difference in the performance. 3GB is being great in terms of performance as noticed till now.
        4. Camera- an important feature
The camera features for iPhone XS and XR are quite similar apart from the double rear camera featured in XS.
iPhone XS – Secondary telephoto lens – 12MP, f/2.4 aperture, 1.0µm pixel size, OIS, 2x optical zoom
This is the only difference which is not present in iPhone XR. So, definitely you can say iPhone XS has a better camera in few terms.
         5. Battery and Charging- Are all expensive things better?
With few downsides, iPhoone XR also have some upsides. It all comes to the battery. As mentioned in the table above,  iPhone XR  is 2,942 mAh over iPhone XS which is only 2,658 mAh. Probably this battery capacity is the only thing that could match up the display compromises.
          6. Price- all revolves around this.
This is definitely the most important point for almost everyone- as iPhone is no less than a daylight robbery. The prices for these iPhones might be stated as:
iPhone XS – 64GB ($999), 256GB ($1,149), 512GB ($1,349)
iPhone XR – 64GB ($749), 128GB ($799), 256GB ($899)
Needless to say, some will be drawn to the monstrous 512GB iPhone XS, but being able to buy a 256GB iPhone XR with 4x the storage capacity of the 64GB iPhone XS for $100 less is hard to resist.
Now let me also mention some of the features that are common for both these models. They goes as:
Dual Sim feature: As its a big news in the line, this is the first time apple has given this feature. It has a nano Sim1 and second eSim.
External speakers: Both the iPhones have got a 25% louder speakers than all the previous iPhone models.
Sensors: Both the iPhones lack fingerprint sensors which is not really needed with so many advanced features.
Software performance: Both the iPhones operates on Apple A12 Bionic chipset.
Charging: These models offer quick charging facility which is new for any iPhone model released.
And offcourse other common and obvious features like iOS v12.0 operating system, bluetooth feature, 4G network support,  A-GPS, Glonass, 4000 x 3000 Pixels and some other common features.
  A final note
As iPhone is continuously been loved more and more with each passing year, the sales are guaranteed. It overpowers every brand for all the sophisticated folks out there. Apple have successfully created iPhone XS and XS with a number of modifications. Some might find the missing feature of OLED in XR which leads them to pay those extra bucks for iPhone XS but for some iPhone XR might be a well priced dish with all fat aside.
But iPhone XR is a more practical phone due to its long battery life and a delicacy to eyes with those bright colors. So, the logic is simple, those with deep-pockets may definitely go for iPhone XS and for the others, iPhone XR will definitely be a satisfaction from Apple.
With this we sum-up all the important points and features that should be considered while looking for a phone  change. As every product is good for someone or the other, same is the case with both of these iPhone models. You can choose keeping in mind your priorities and preferences.
We went to almost all details that might help you with the question – "iPhone XS vs iPhone XR – Which iPhone to buy?", in case I missed out any point or if you have any other opinion, you may feel free to write us back to [email protected] or you can also reach out to the comment section below.
For other such hot trendy discussions, stay tuned to our blog.
Like and share. Keep reading!
Other Related Posts: